These nutrient-dense healthy breakfast cookies are super tasty AND are gluten-, egg- dairy- and refined sugar-free. They are the perfect breakfast or snack on the go!
Ah, breakfast cookies. I resisted you for years. I stubbornly took issue with people trying to pass you off as a cookie-cookie. And you are not a cookie-cookie. 
What you are
a very delicious, lightly sweet, healthy, breakfast or snack option 
what you are not
an oatmeal chocolate chip cookie
And guess what? That's ok. You're ok, little breakfast cookie. I think you can totally exist in a completely different space with value and self-respect.
My 14-year old would agree. He eats at least three of you after every wrestling practice.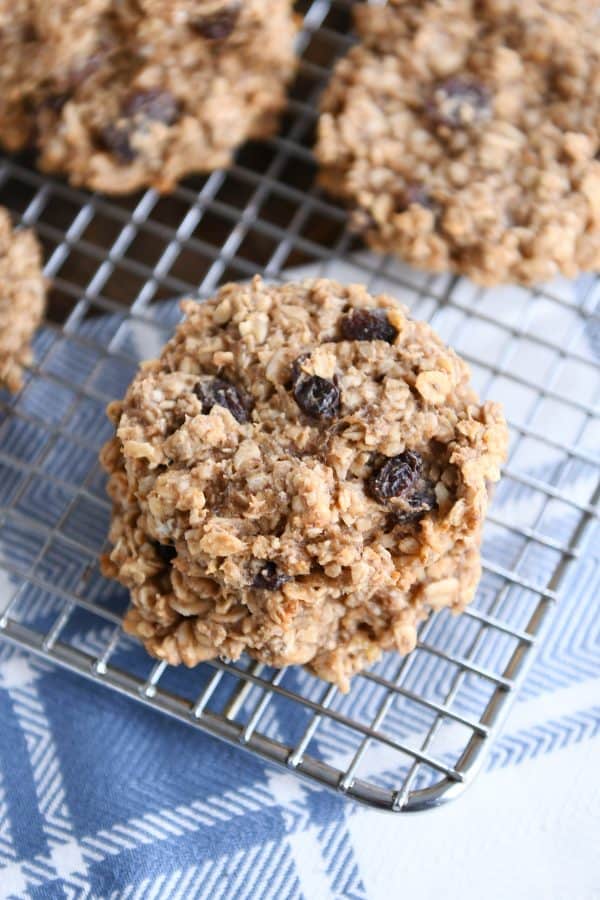 The main thing to remember is, if you go into making this breakfast cookie thinking you're going to come out the other side with a zero-calorie, nutrient-dense oatmeal chocolate chip cookie that tastes like the real thing, you're going to be disappointed (and probably mad at me). 
But if you approach these for what they are – a quick and easy, healthy approach to on-the-go snacking or breakfast – I think you're going to be very pleased. 
In creating this recipe, I knew if I was going to launch myself into the previously uninhabited land of breakfast cookies, I wanted them to be a) refined sugar and flour free and 2) fairly nutrient dense.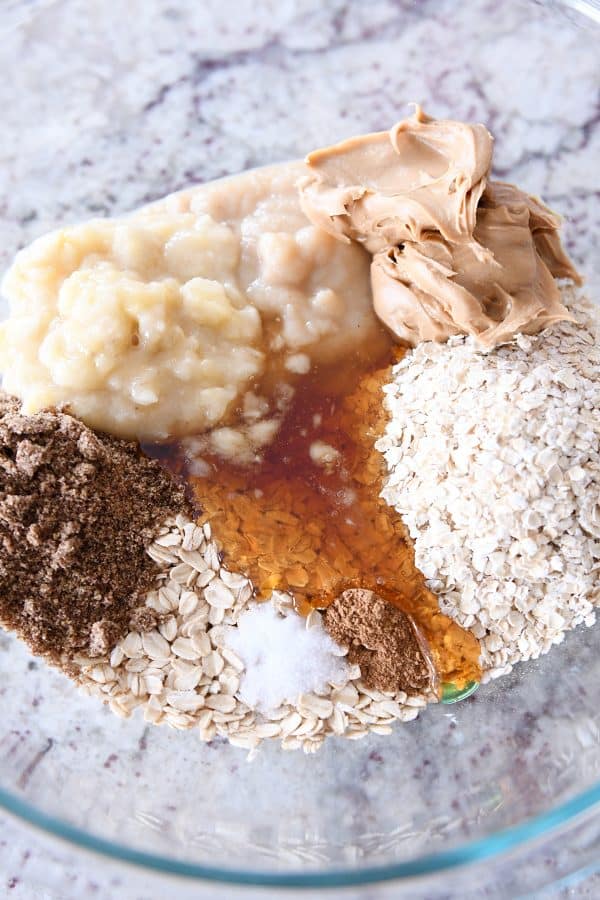 Enter these ingredients:
oats (I use a combination of old-fashioned and quick – source gluten-free oats for a gluten-free cookie)
unsweetened applesauce
mashed banana (can sub in canned pumpkin OR ditch the banana and pumpkin altogether and use an egg – cookies won't be quite as soft)
honey or pure maple syrup
cinnamon + salt
flaxseed meal
peanut butter (or other favorite nut butter)
Throw all of those ingredients into a bowl and mix them up. No electric mixer needed. A good old-fashioned bowl and spoon or spatula will do.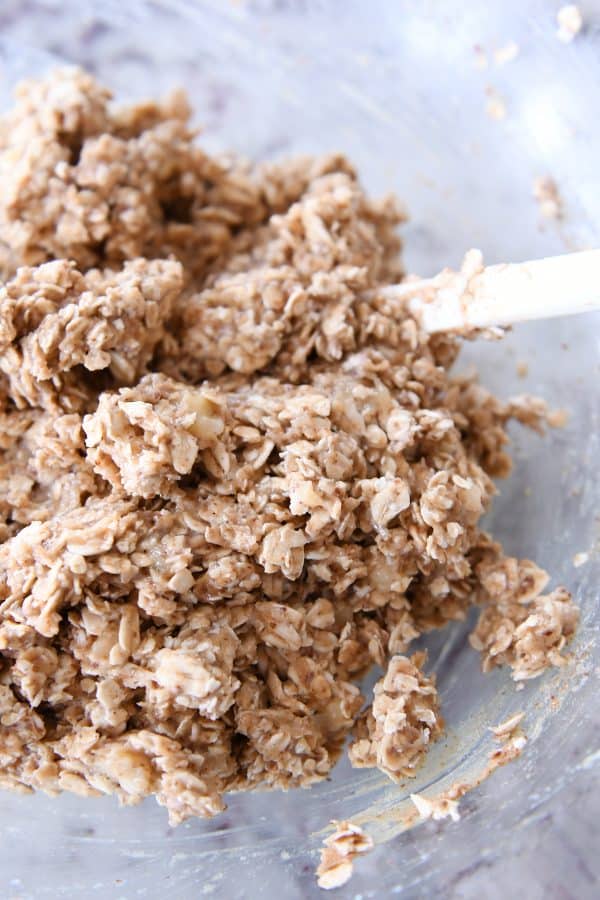 Add-ins
I'm not sure who I am and how I got here seeing those raisins staring me in the face. I've proclaimed my near-hatred of raisins in most baked goods since the beginning of time. 
But a couple of my kids adore raisins and have begged me to reintroduce them to our pantry. So I figured I'd go one step further in my effort to finally obtain that elusive motheroftheyear award and make a batch of these breakfast cookies dedicated to them. And to raisins. 
Admission: I actually quite liked the raisins in these healthy breakfast cookies. So I guess I'm not too old to change my ways. Just…