This Barley Pea Pesto Salad with Grana Padano and Prosciutto is always a crowd-pleaser – It's ready in a blink and makes such an impressive dish to share!
---
Packed with tons of nutrients, vitamins and minerals, I love using pearl barley in my cooking, it's such a fabulous grain.
It's super cheap, easy to find, and keeps you full for longer. All the good reasons to give this salad a try!
This Barley Pea Pesto Salad comes together in less than 30 minutes and only requires a bunch of ingredients:
cooked pearl barley
homemade pea pesto
rocket leaves
Grana Padano cheese
Prosciutto di San Daniele
**This post is sponsored by Grana Padano and Prosciutto di San Daniele. All opinions are my own**
How To Make Pea Pesto
I'm completely obsessed with pea pesto lately, it's just so tasty and easy to make.
All you need is very simple ingredients to make it: garlic, peas, lemon zest, pine nuts and good extra-virgin olive oil.
It's refreshing, with a sweet & tangy aroma, and it really takes only 5 minutes to put together.
Basically, you trow everything in a food processor and mix until creamy. Season with salt and pepper to taste and you're done.
The pea pesto ingredients are enough to make a big pot of pea pesto.
You can add as much as you like to the salad and store the remaining pesto in the fridge for up to 4 days, or in the freezer for up to 1 month.
Pea pesto is a fantastic addition to this salad, but it also works amazingly well with pasta, and you can also serve it a side with grilled fish or meat.
I make it every week, and I love it so much I even included it my latest cookbook! Give it a try, I'm sure you'll absolutely love it. 
Grana Padano and Prosciutto di San Daniele
Being the proud Italian that I am, even though I go local as much as possible, there are few Italian ingredients I could never live without.
Grana Padano cheese and Prosciutto di San Daniele are definitely two of them.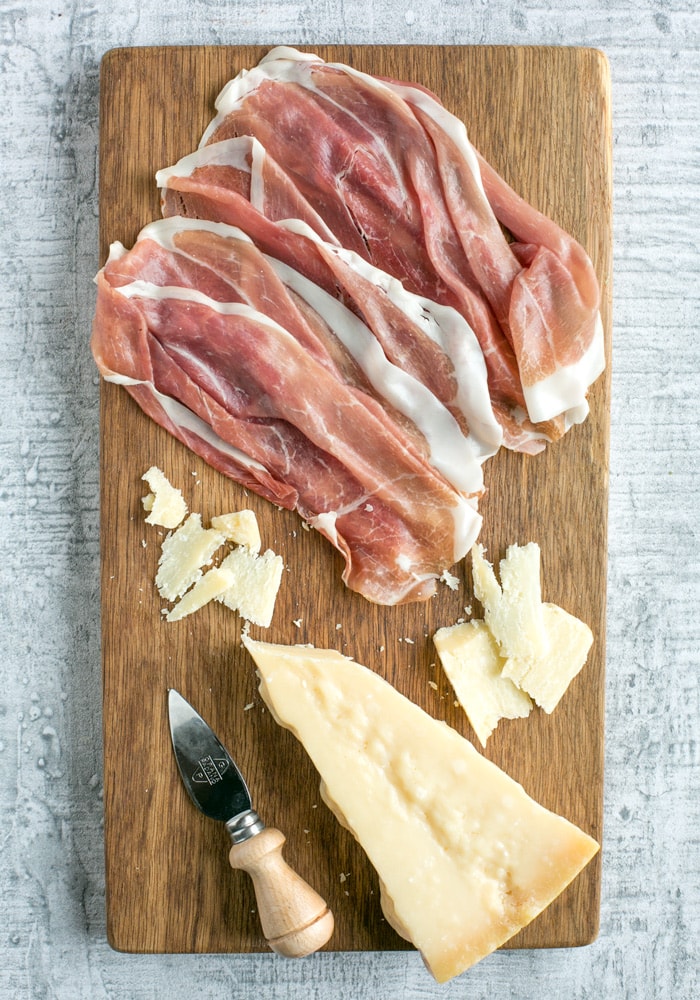 One of the key ingredients in Italian cuisine, Grana Padano has a bold but not overpowering taste, it's umami-rich and complements any kind of savoury meal.
My favourite way to eat it is definitely shaved in refreshing salads such as this Barley with Pea Pesto Salad.
Prosciutto di San Daniele is also a lovely addition to this vibrant barley salad.
If you have tried it before, you know that it's not like any other dry-cured ham.
It has a distinctive salty, gamey taste and a uniquely sweet after-taste.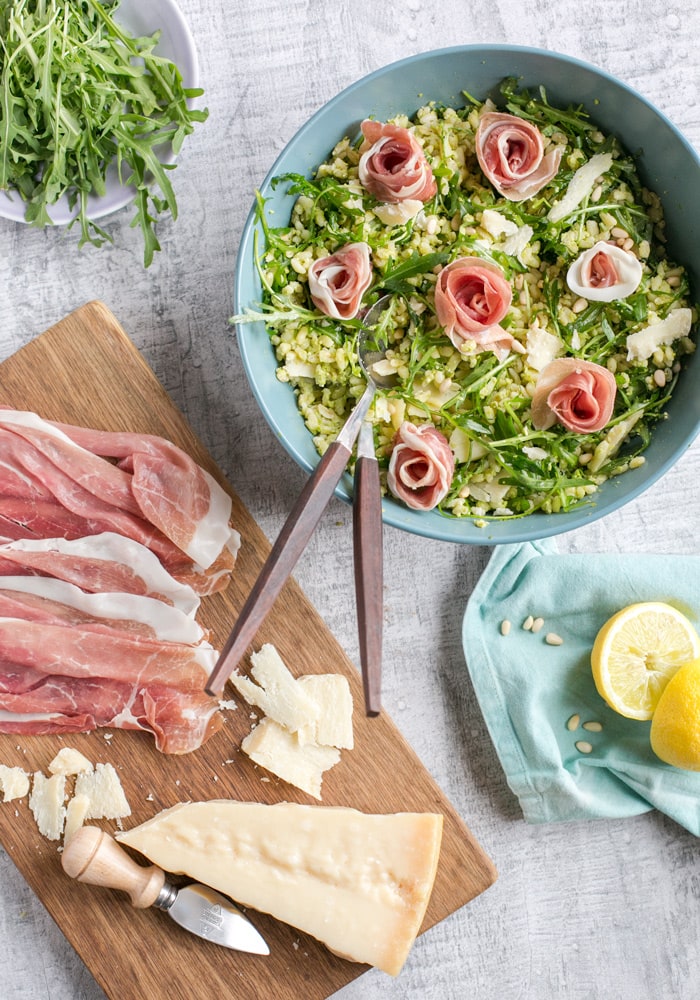 Both Grana Padano and Prosciutto di San Daniele carry the PDO (Protected…