Italian Frittata with Spinach and Peas is the perfect, easy and quick meal to feed your family on busy days – Ready in just 20 minutes and only 6 simple ingredients required!
Italian Frittata is one of the most classic Italian recipes ever. Incredibly easy to make with very simple ingredients, it's the go-to dish Italian families eat on busy weekdays, because it's cheap, takes a mere 20 minutes to cook, and makes a fantastic nutritious meal on its own.
My family is a HUGE fan of frittata in all its declinations, so I've been sharing loads of Italian frittata recipes here on the blog. Today I'll show you how to make a super nutritious vegetarian and gluten-free Italian frittata with Spinach and Peas, perfect to celebrate spring!
How Do You Make Italian Frittata?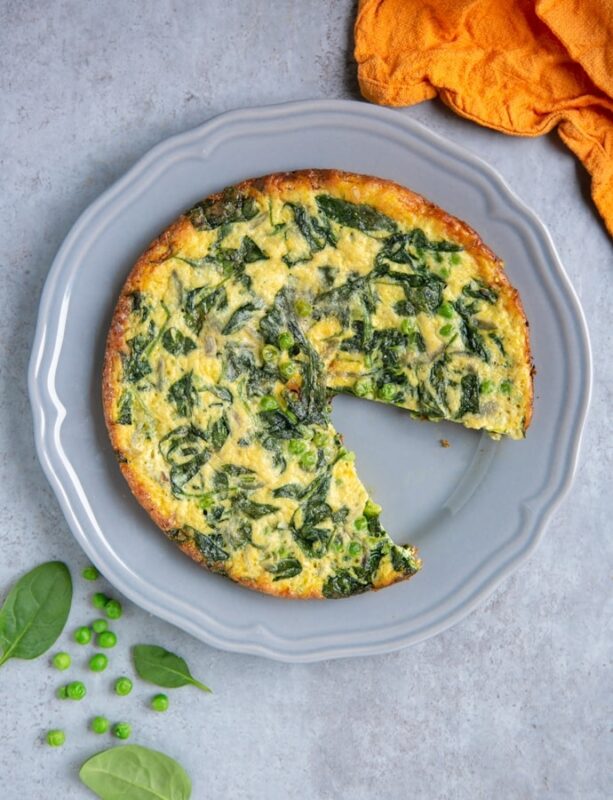 I cannot stress enough how easy to make Italian frittata is! This simple recipe requires only 20 minutes to make and 6 simple ingredients: baby spinach leaves (or large leaves, roughly chopped), chopped onion, frozen or fresh peas, free-range eggs, Grana Padano or Parmesan cheese (which you can omit to make it dairy-free) and extra virgin olive oil.
Check below my easy to follow step-by-step pictures to make this Italian frittata with spinach and peas recipe. If this is the first time you make frittata, or you tried it before and ended up to be a kitchen fail, I've got you covered!
There are two different techniques to cook the Italian frittata. Some people like to finish the cooking process in the oven, however the purists like to take the risk and flip the frittata in the skillet (that doesn't always end well honestly).
I use the two methods interchangeably (mostly depending on my mood, if I'm in a bad mood, my flipping skill are 100% sure to fail me), so I've added both below.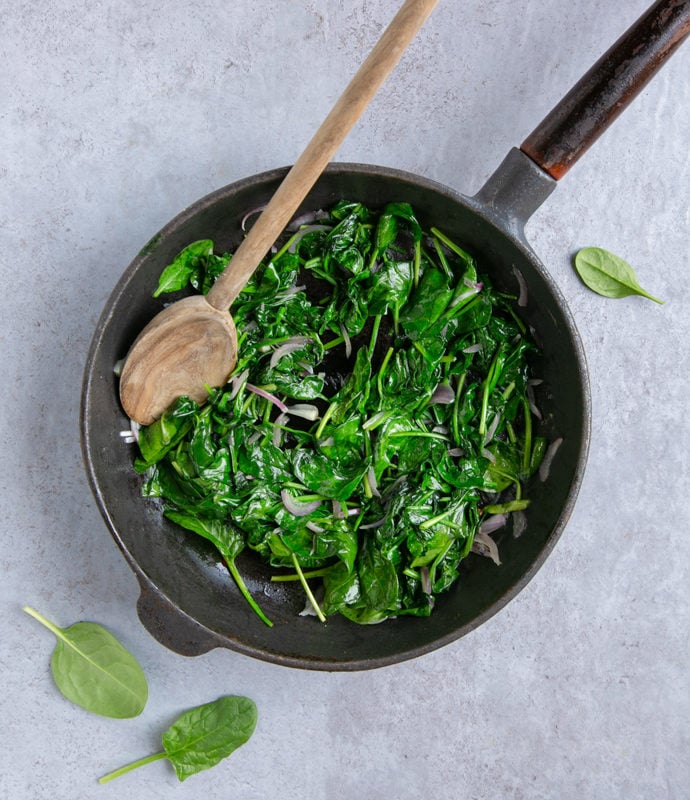 Start by heating a 6-inch (16 cm) skillet over medium heat, and drizzle evenly with extra-virgin olive oil. Fold in the minced onion, followed by the spinach leaves and cook with the lid on for about 5 minutes, stirring occasionally.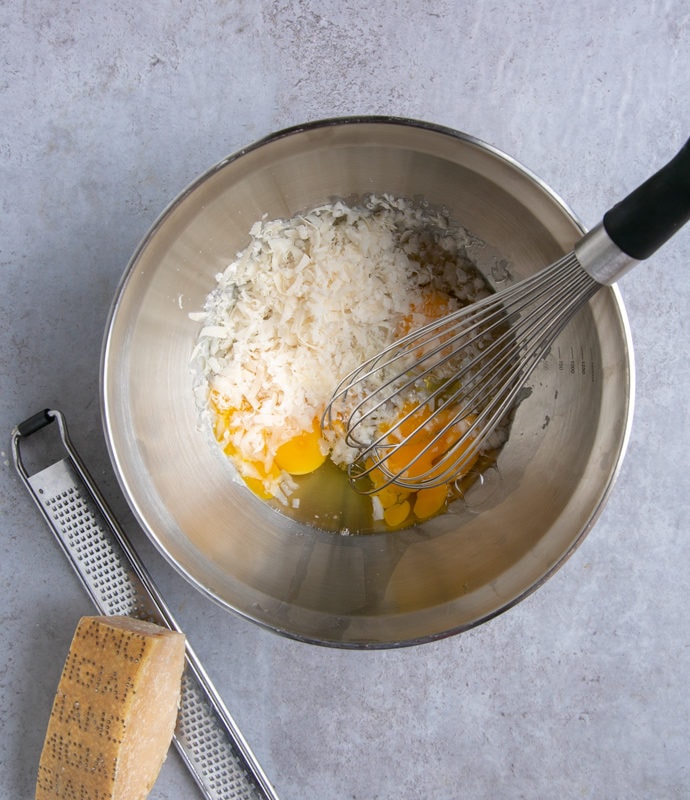 In a medium-sized bowl, beat the eggs together with the Parmigiano Reggiano or Grana Padano cheese, and season with salt and black pepper.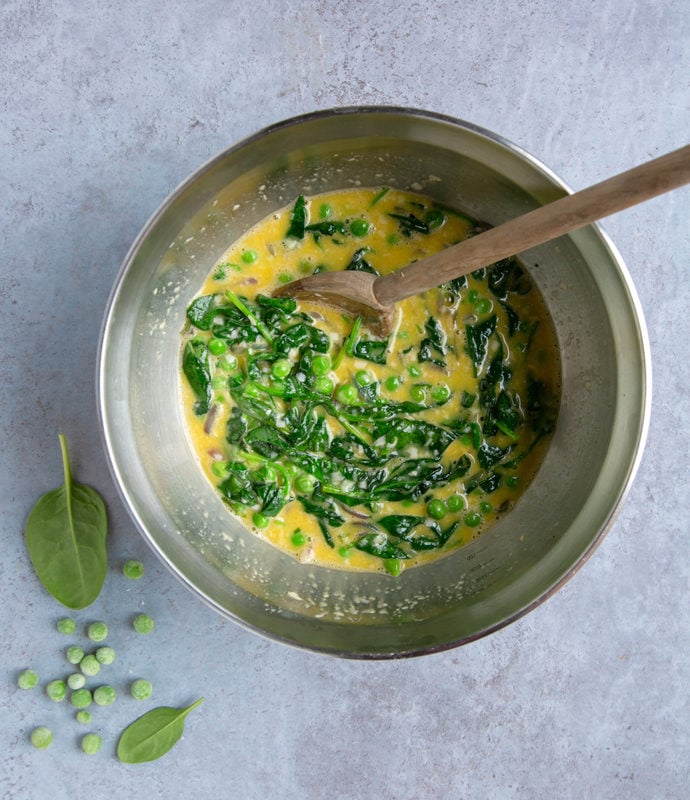 Fold the cooked spinach and frozen/fresh peas into the egg and cheese mixture, and give it a quick mix, then season with sea salt and freshly cracked black pepper.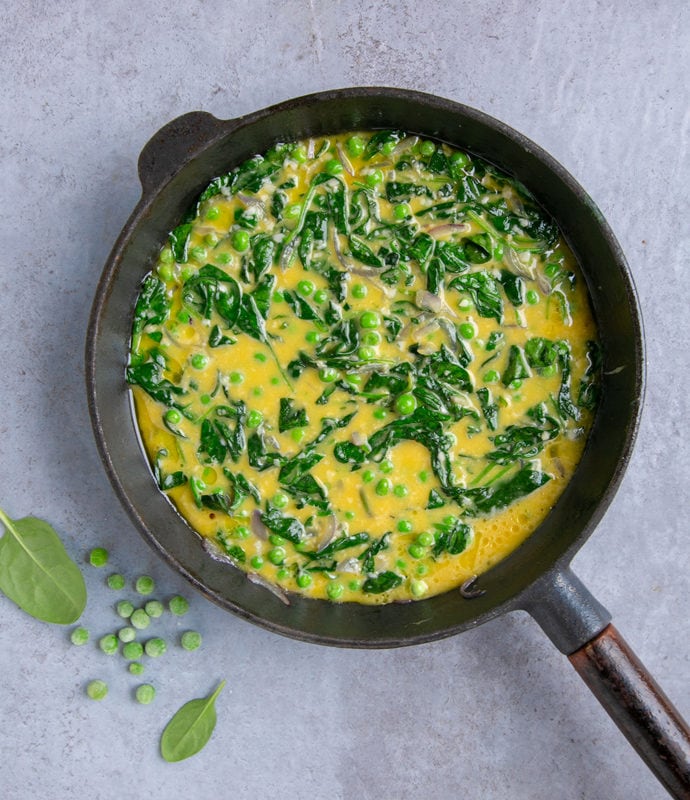 Return the skillet over medium-low heat, and drizzle with a little more extra-virgin olive oil. Pour in the frittata mixture,…