Self-confidence is an integral element of Yoga and its teachings. The principles of Yoga are based on the theory of making one self-possessed enough to prevail in the world of troubles and challenges. Serving human generations for more than 5000 years, the spiritual science of Yoga has contributed hugely in the mental and physical development of humans. Almost all yogic exercises and theories focus on being positive and constructive in nature. One's self-esteem is of enormous importance not only while practicing Yoga but also in executing the yogic principles in life. Especially in this world of workaholic environment, staying pumped up all the time is the real challenge.
Have a look at following Yoga poses that are very effective in boosting one's confidence.
Navasana
Navasana is one of the very popular Yoga exercises having tremendous benefits for the health and wellness of the mind and body. Navasana is all about balance, which is a key element in one's way to self-confidence. The body sits on the buttocks with the upper body and legs making a 120-degree angle between them at the pelvis. Along with strengthening the thighs and hips, the asana is one of the best exercises for boosting the digestive processes in the body. Abdominal muscles are stretched in a nice way and so are the digestive organs. The arms are parallel to the ground in the air giving them good stretching.
Dhanurasana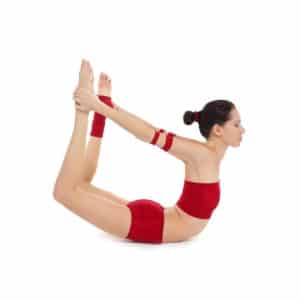 Confidence is all about body language. When your body language is correct, people see you with a different angle. Dhanurasana is probably the best Yoga exercise that can help you in posture building by opening up the chest and other body parts in an awesome way. Also known as Bow Pose, thanks to the shape of the body like a bow during the practice, its practice begins by lying on the mat by the belly. Raise your foot up in the air and take the hands behind your body to clutch your toes above the spine. In addition to sponsoring the circulation of blood in the body, Dhanurasana is a great physical practice for bringing strength to the bones and muscles.
Natarajasana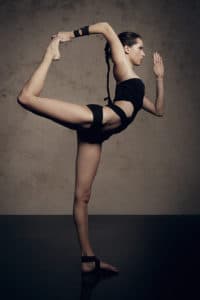 Lord Shiva is the greatest creator as well as a destroyer in the whole universe. He is an embodiment of the power on this planet. Acquire that power of the ultimate yogi Shiva while indulging in the beautiful exercise of Natarajasana, which is the principal style of Adiyogi. Also known as Lord of the dance pose, it is a one-legged pose and is extremely effective in instilling a sense of…