Updated: 4/8/2019 | Originally Posted: 07/29/2009
Note: So much has changed since I originally wrote this post 10 years ago (also, isn't it crazy that I've been blogging for so long?) that I thought that this funny little article needed an update. The Flashpacker is long gone. The Digital Nomad has risen. Others have remained the same.
I redid this entire post on the curious species that is the backpacker after having embedded myself in their culture and learned their curious ways.
***
You always hear about the distinction between tourists and backpackers, but even among backpackers, we love to group each other into categories by who is the "better" traveler. Check into any hostel, and you will find a variety of travelers wearing their distinctive tribal gear and people going "Yeah, that guy over there? Definitely the partier."
So who are the backpackers? What kind of types have I identified in the hostel jungle? After years of research, many!
Here are some of the more common species of backpackers that can be found in a hostel's jungle:
The Spiritual Traveler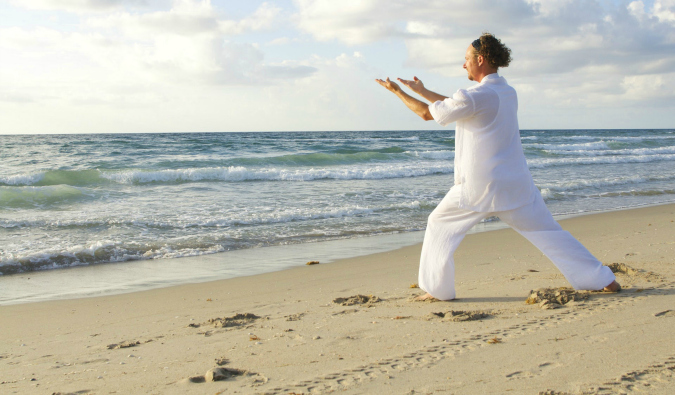 Usually white, Western, and sometimes young (though there are plenty still trapped in 1969), travelers spiritus have come to find themselves. Exploring local religions and customs, they spend their time reading books on Buddhism, Kabbalah, or yoga and talking about how connected life is. They've done ayahuasca in South America. They've done yoga in Bali and just "looooooove" Tulum.
Jaded by the materialism of their homeland, they have come to reconnect with the world, find inner peace, and learn some tantra among the tourist centers of India, the hill tribes of Asia, or the shamans of the world. Travelers spiritus forgo material possessions, except for a computer, which they use to blog about the healthy snacks they are eating and tell people how much freer they are now that they have been to six retreats in Bali and went on a juice cleanse.
These backpackers are usually found in South America, India, and Southeast Asia.
The Hippie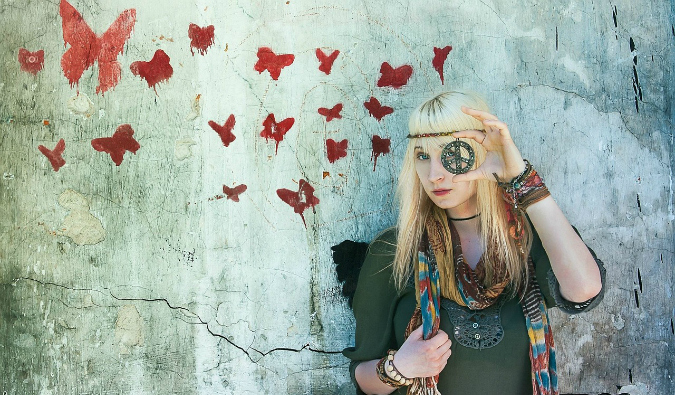 Not wanting to be held down by the man, the hippie can be found wearing fisherman pants, dreadlocks, and lots of necklaces, and has a distinct "I haven't showered in two days" smell. This species of traveler is often thumbing a well-worn book on social justice.
Hippie travelers use local transportation, eat local food, and talk about cultural imperialism while watching the latest Hollywood movies on their Macbook and begging for…