When I knew I was traveling to Guyana, I had no idea what to expect. Even for the girl who grew up constantly reading about other countries, I knew very little about Guyana and never really had a desire to visit.
Then in November, I received an opportunity to visit Guyana on one of the Guyana Tourism Authority's very first press trips. At the time, I was in Kenya on another press trip. One of the writers with me was Guyanese-American, and I excitedly told her I got invited to her home country.
"Why?" she said. "There's nothing there."
There's nothing there. Quite the endorsement!
The trip was an instant yes for me, though. Lately I've been craving trips to lesser-known destinations. My mission this year and beyond is to visit and write about emerging destinations that don't get a lot of tourism yet. Even when I go to Italy, I'm planning to visit cities that don't get a lot of attention.
Guyana, I learned, would be all about waterfalls and wildlife and traveling in a way. It would be an adventure.
And BOY, did Guyana deliver. There is QUITE a bit there.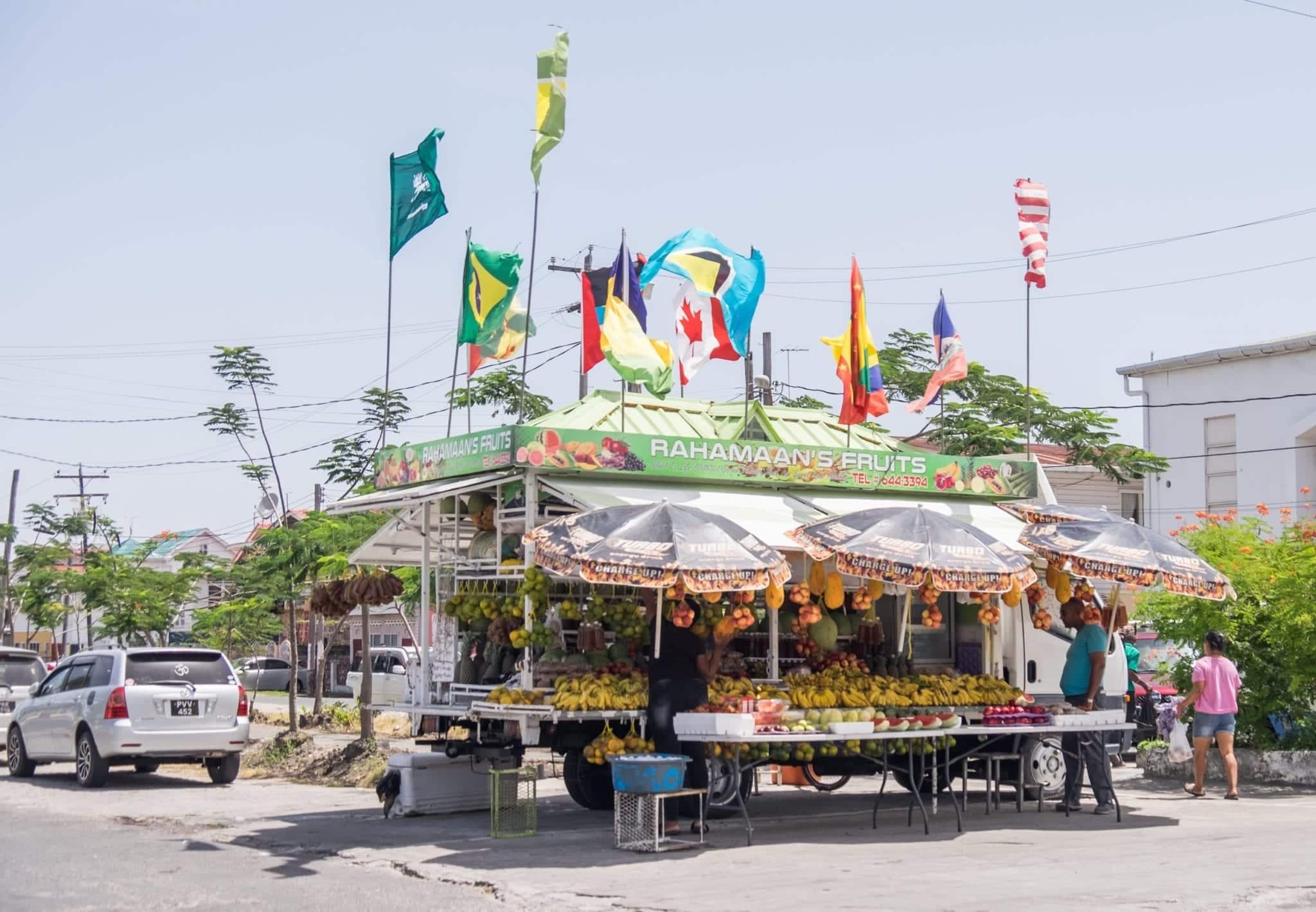 I know nothing about Guyana. What's it like?
When I said I was traveling to Guyana, I was surprised at how many of my friends — even some very well-traveled friends — told me, "Have fun in Africa!"
Not quite! It's Guyana — not Ghana or Guinea or Gabon — and it's located in the northeast of South America, bordering Brazil, Venezuela, and Suriname.
Guyana is unique among South American countries in that it's an anglophone country, thanks to its years as a British colony. Guyana gained independence in 1966. Guyanese tend to consider themselves a Caribbean country rather than a Latin American country and they're part of CARICOM, the Caribbean country organization. The interior is defined by its Amerindian culture. English is the primary language, but Guyanese Creole is spoken on the coast and a variety of Amerindian languages are spoken in the interior.
Guyana has six distinct ethnic groups. As of 2012, 40% are of East Indian descent, 30% are of African descent, 20% are of mixed ethnicity, 10.5% are Amerindian, 0.3% are white, and 0.2% are Chinese. The East Indians came to Guyana as indentured laborers; the Africans came to Guyana as slaves. After multiple slave rebellions, slavery was abolished in 1838.
East Indian culture dominates. Even when out in the most isolated parts of Guyana, Amerindian families listen to Hindi music as their children throw colored powders at each other to celebrate Holi…