Easy-to-make baked salmon meatballs made with super simple ingredients and served with a spicy avocado dip! Awesomely dairy-free, gluten-free and ready in just 30 minutes. Perfect for dinner or as an appetizer!
---
***This post is sponsored by Alaska Seafood. All opinions, as usual, are my own.***
Growing up in Italy, my mum's meatballs with classic Italian tomato sauce were one of my favourite meals.
I could eat the whole pot by myself if she would have allowed me to!
Now that I have my own little family to feed, I've become more adventurous with my meatball game, especially since having a toddler curious to try anything his mama cooks.
I have been experimenting loads of different ingredients combo, and these wild salmon meatballs with avocado dip have definitely earned a special place on the table.
These tasty salmon meatballs are fork tender and have an irresistible texture that flakes off in the mouth.
They're conveniently gluten-free and dairy-free, take less than 30 minutes to cook, and make a fantastic nutritious meal.
All the good reasons to make them on repeat!
I like to pair them with a super fresh and vibrant avocado dip, and serve it as a happy hour food, or over dinner with a large salad or a couple of veggies sides (I'll leave my suggestions at the bottom of this post!).
Ready in less than 30 Min and Only 7 Simple Ingredients!
This simple recipe for awesome baked salmon meatballs requires just 30 minutes to make and 7 simple ingredients: Princes wild Pacific red canned salmon, almond flour, one egg, garlic, lemon zest, fresh basil leaves and extra-virgin olive oil.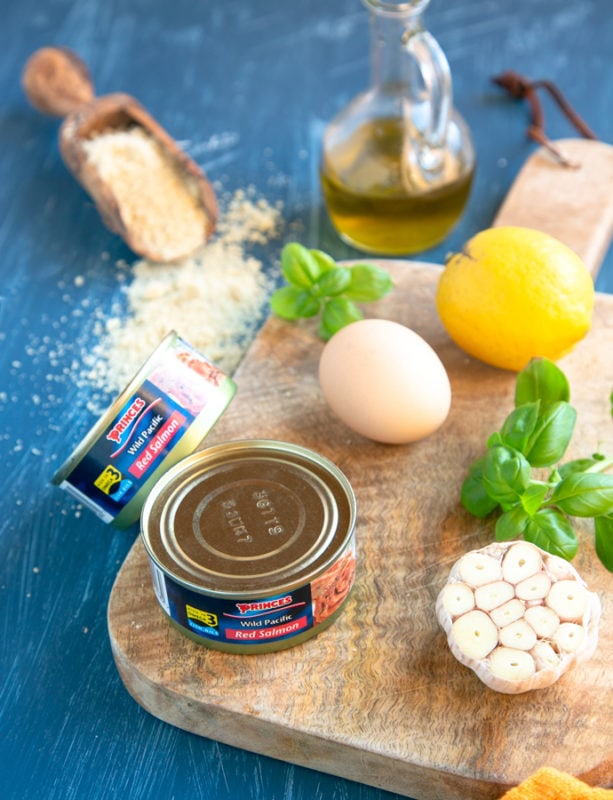 I'm excited to be partnering with Alaska Seafood UK this year because their products have everything I could ask for.
The wilderness of Alaska is home to some of the world's best seafood.
You can be certain that Alaska Seafood supplies wild, natural, sustainable fish and seafood, harvested by fishermen who have a long heritage and respect the surroundings.
The fishing industry in Alaska has worked tirelessly to develop a superior method of freezing and processing in order to preserve the quality of the fish once it has been caught. This has positioned Alaska as a world leader in seafood innovation.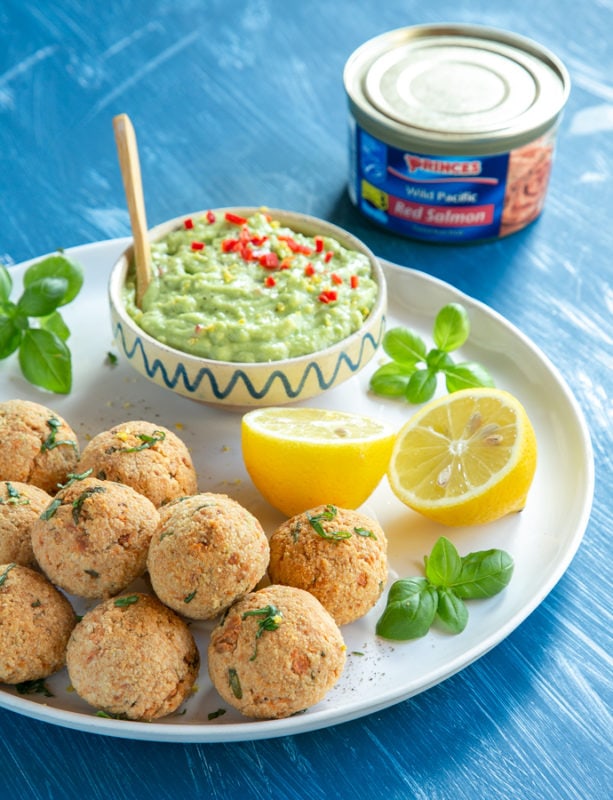 One of my current favourite products is Princes wild Pacific red canned salmon available in Sainsbury's (currently on offer at £3.00 instead of £3.50 at Sainsbury's participating stores, from 10th to 30th April 2019).
I love to stock up the pantry with great…