With just 6 ingredients, this is the easiest raw chocolate cheesecake you will ever try!

Easy Raw Chocolate Cheesecake
No Bake
Vegan
Keto
Paleo
Gluten Free
Can Be Sugar Free
You May Also Like: Keto Ice Cream – Just 4 Ingredients!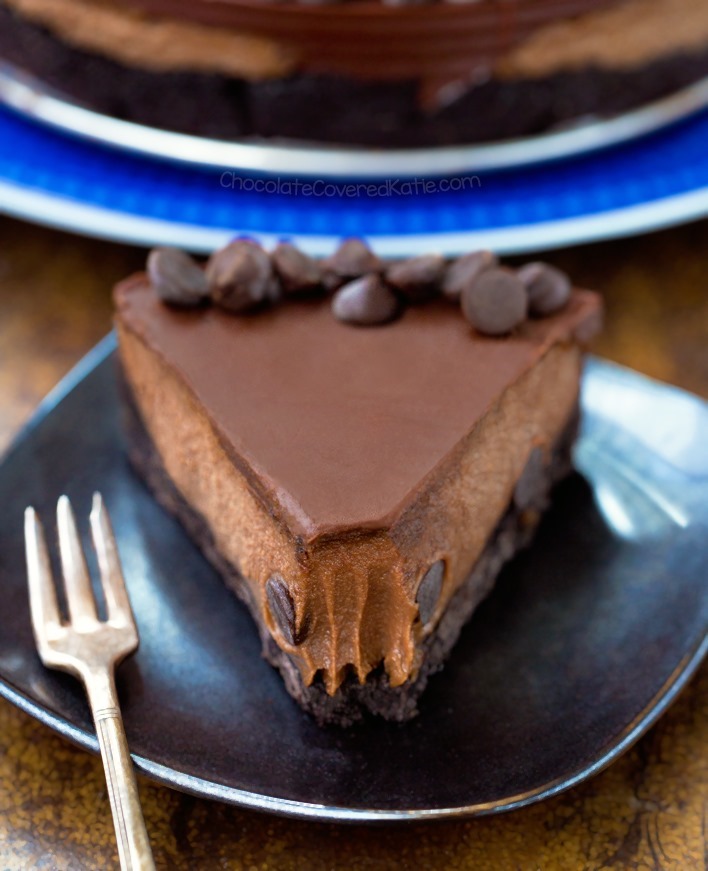 No-Bake Vegan Chocolate Cheesecake
If you've never made a raw cheesecake before, you'll be surprised at how easy it is.
Simply combine the ingredients in a blender or food processor until smooth, pour into a pan, and chill until firm – it can even be crustless if you want!
Or forget the pie completely… just eat the chocolate cheesecake batter with a spoon 😏.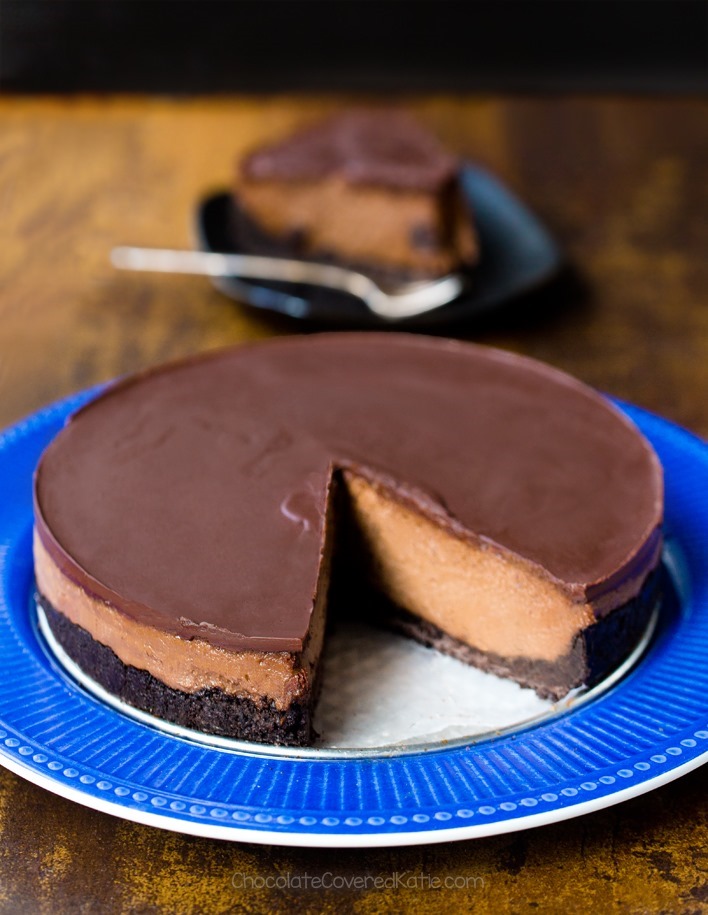 Raw cheesecakes are completely different from traditional cheesecake recipes.
They are so smooth, velvety, and ultra rich.
It's like eating chocolate fudge in the shape of a cheesecake! Even a small piece is so satisfying, and they are meant to be savored slowly as the chocolate melts in your mouth.
(Note: If you're looking for a more traditional recipe, try either my Vegan Cheesecake or this Brownie Cheesecake Recipe.)


Raw Chocolate Cheesecake
Adapted from this Raw Cheesecake Recipe
Raw Chocolate Cheesecake

Total Time:
10m


Yield:
8-12 slices

5/5
5/52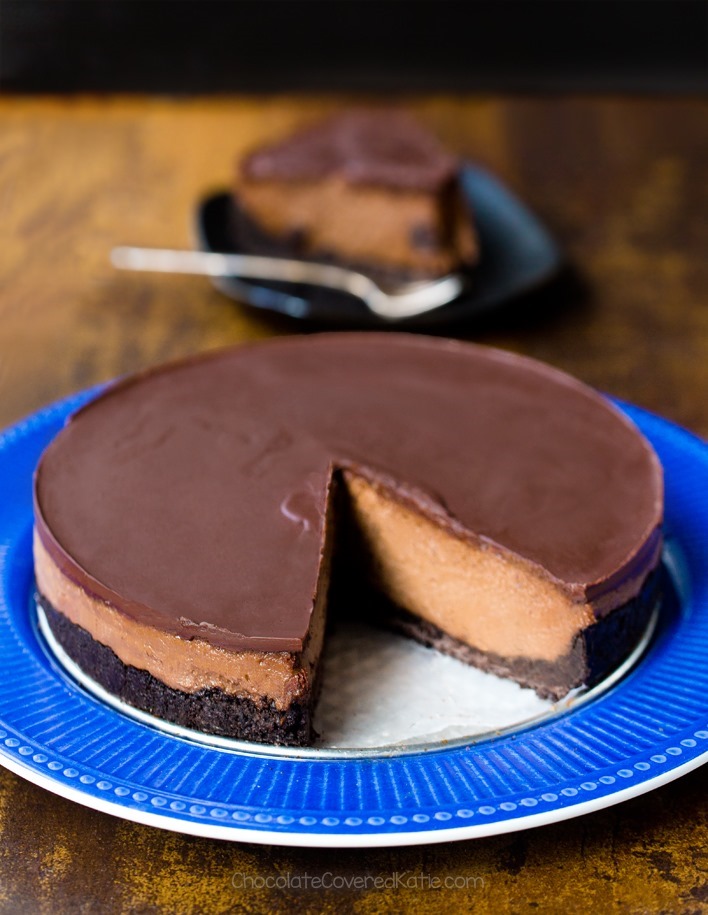 Ingredients
1 1/2 cups raw cashews or macadamia nuts

1 cup raw hazelnuts or additional cashews

1/3 cup cocoa or cacao powder

1/2 cup liquid sweetener (maple, agave, etc.), or stevia to taste

1/2 cup milk of choice or water

1/3 cup coconut oil or coconut butter (sub almond butter or melted cacao butter for coconut-free)

2 1/2 tsp pure vanilla extract

1/4 tsp salt
Instructions
If using a crust, prepare it ahead of time – I used the raw chocolate crust from my Peanut Butter Pie post.
Blend all filling ingredients in a high-speed blender until completely smooth. (If you don't have a blender strong enough to fully process the nuts, just use a food processor and a total of 1 1/2 cup cashew butter instead of nuts). Pour into a springform…