I love blogging. But, as with everything else in life, sometimes it's not easy, not easy at all. We get into it having certain expectations, and when those expectations aren't met, we get nervous and worried, and can't help but wonder, will we ever make it on the internet?
One of the keys to success is not to get discouraged when things aren't going so well. Instead, you should analyze the problem, understand what is wrong, why it's wrong, and what can be done to overcome it.
Today, I want to share with you my experience of trying to understand and overcome some of my beliefs regarding blogging. I want to talk about the 3 unexpected lessons I learned in 3 years of blogging.
Guest posting doesn't work
The first unexpected lesson that I learned in three years of blogging is that guest posting does not work. Well, ok, I don't really want to claim that guest posting does not work at all, but it definitely works a lot less than what most of us hope. Whether guest posting has always been ineffective or is it just something that has lost its effect in recent years, I also don't know. But the fact is that guest posting requires a lot of time and effort, while the return on the "investment" is hardly worth it.
Download our >>>7 SMART STRATEGIES TO GROW YOUR BLOG TRAFFIC FASTER guide for free!<<<
Nevertheless, ever since I started blogging, I've heard over and over how I should be doing guest posting if I want my own blog authority to grow. Those that know the industry, give two main reasons for it.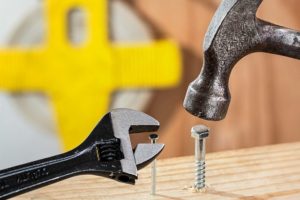 First of all, by writing for an already well-established website, my blog will naturally get some exposure. For example, a reader of the website I am writing for will find my content, and if they like it, they will come over to my blog to get some more.
Secondly, by writing for another blog, I should be allowed to leave a "do-follow" link pointing back to my own blog (otherwise why do it, right?). Leaving such a link means that I will receive "link juice" or "SEO love", depending on how you like to call it. If these terms don't make any sense to you, then I suggest you check out Moz's article on Link Equity.
To put it simply, if a big (popular) blog has a link pointing back to your small blog, Google will notice that and will begin to rank your blog a bit higher as well. The bigger that other blog is, the better.
Related: What Is SEO and How It Works – the Dos and Don'ts
So what's wrong with guest…