Well, you definitely can't take the good without the bad.
Every year I write about my worst travel moments to show you that you're not immune from bad times on your travels. Travel will not solve all your problems. I've gone through quite a few issues on my travels:
In 2012, I got my credit cards hacked while in Portugal and Spain.
In 2013, I developed giant hives in Busan, South Korea, and it was nine months before they stopped popping up on a daily basis.
In 2014, I got head lice in New Orleans. Because clearly I am a small child.
In 2015, I got locked in a vestibule with a cockroach in Avola, Sicily, and had to call my Airbnb host to set me and my mom free.
In 2016, I fell backwards and slammed my head on the bedpost in Passau, Germany, giving me my first concussion ever and necessitating a hospital visit in Munich.
And in 2017, a piece of my rental car fell off in Key Largo and I was stuck driving it all the way to Key West.
As always, I'm thankful that nothing seriously bad happened on my travels in 2018. I didn't get seriously ill or injured. I didn't get arrested, I didn't get assaulted, I didn't even lose my luggage. Things could have gone much differently, and I'm grateful for that.
But there were some YIKES moments on the road. Here they are.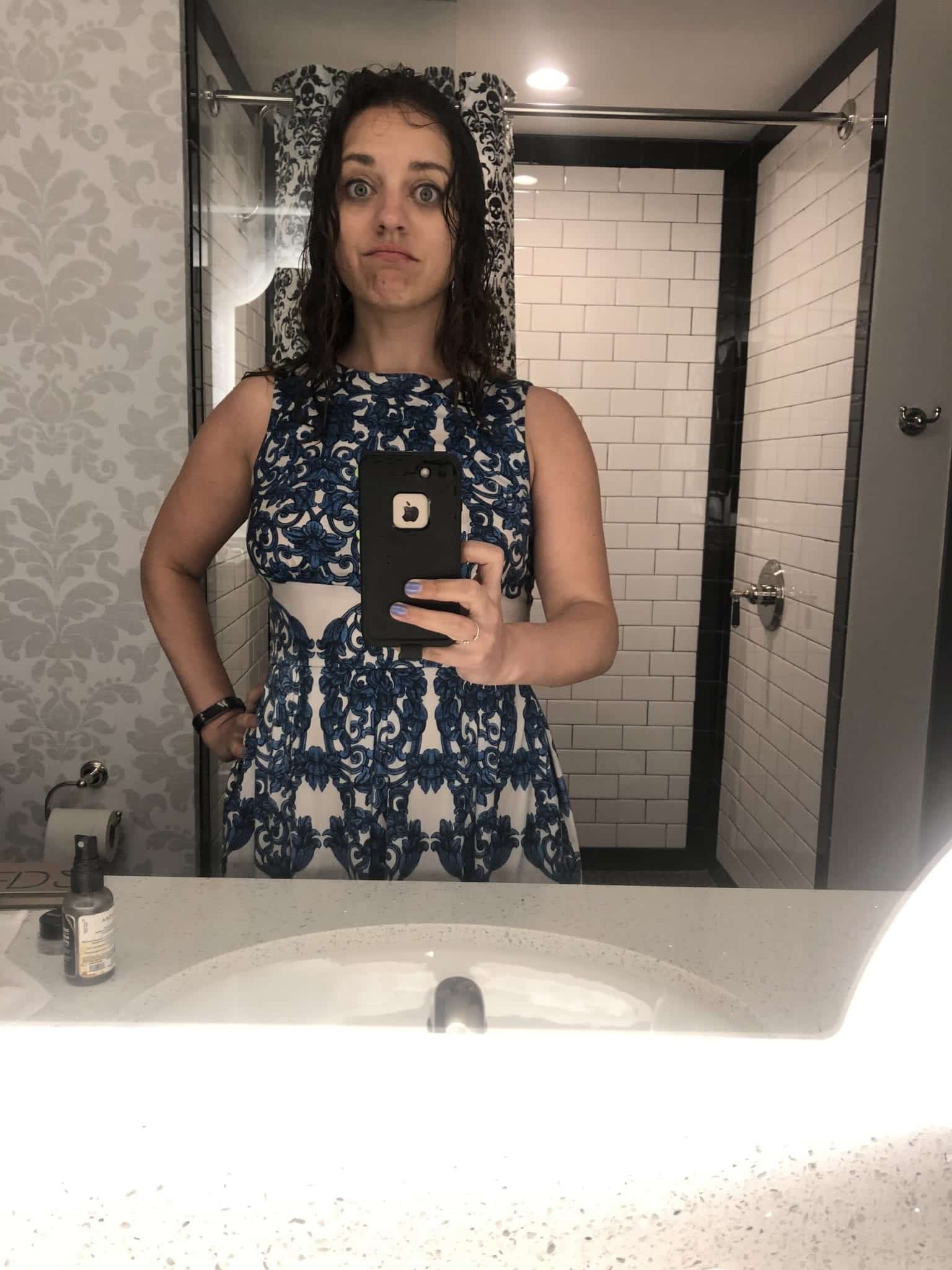 Running Through New Orleans Barefoot in the Rain
Did you know New Orleans is the rainiest major city in America? It gets double the rain of Seattle and triple the rain of London! And I got to experience one of those rainstorms for myself.
I had spent the afternoon exploring the shops of the Garden District when it started to rain — hard. I went into a coffeeshop and decided to wait it out, but the rain got even worse, and an hour later it showed no signs of stopping.
I decided to summon a Lyft to take me back to my hotel. I ran out, jumped in the car, and figured it would be a 10-minute ride back.
It turns out it wasn't that simple. The streets of the Warehouse District were flooded so badly, the driver couldn't even go down the streets. He then tried to take alternate routes and either missed the turnoff or was unable to drive that way.
It had been more than half an hour of turning around and around again. I was fed up and told the driver to just pull over. The water was ankle-deep and I wasn't about to ruin my black leather flats. I tossed them into my bag and stepped out into the ankle-deep water.
Yeah, it was gross.
I picked up the pace, sloshing down the street. I was about three blocks from my…