So you've come here to find out how to make money with a blog for beginners? If so, awesome! I will do my best to share with you everything you need to know about the subject.
You may not know, but blogging is not just about writing text and getting paid for it. It's so much more.
It's about living the life of your dreams, doing something you love and helping other people. It's about being your own boss, getting to decide when you want to work and from where. It's also a way for you to spend more time with the people you care about and love. And finally, it's a way out of the 9-5 rat race!
By starting a blog, you have the option to change your life forever. All you need to do is to believe in yourself, take action and be persistent. DO NOT GIVE UP!
And if you've come here for the FREE guide, here it is. The guide contains 7 smart strategies to grow your blog traffic faster. What's cool is that I have created this list over the years of blogging through trial and error, and I personally use it every single time I am about to publish a new blog post. I've found these strategies to be the most effective, which is why I've added them to this guide. Make sure you grab your copy now!
Choosing the right niche
Before you go on thinking about how to make money with a blog for beginners, it's extremely important that you first choose the right niche.
The truth is that if you pick the wrong niche, you will never have success with your blog, no matter how hard you try. Nobody told me this when I started. But fortunately, I picked a niche that not only brings fulfillment, but one that also makes me money.
Niche profitability
If you are starting a blog, chances are that some day you want it to make you a lot of money… so much money that it will replace your day job and even make you financially free. Isn't that right? And there's nothing wrong with thinking this way. I mean, what can be better than having a hobby that's making us rich?
Nonetheless, not all blog niches will have you rolling in it. Let's take the strawberry niche as an example.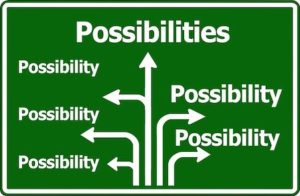 You love strawberries so much that you've decided to blog about them. You write about all of the different kinds of strawberries, how sweet they can get, where and during what season they grow, etc. But how do you make money writing about strawberries?
Don't take me wrong, you can make money even in this niche. For example, you can promote farming equipment or books about…