It is no secret that regardless of why we start a blog, sooner or later, we will want to make money with it. Luckily, there are many different ways to do it. But today, I want to specifically discuss the benefits of affiliate marketing, which is known to be one of the best and most common ways to money online for bloggers. Enjoy!
Download our FREE guide >>>7 SMART STRATEGIES TO GROW YOUR BLOG TRAFFIC FASTER!<<<
5 Benefits of affiliate marketing
1. You grow an audience
In my opinion, one of the top benefits of affiliate marketing is the fact that it forces you to grow your traffic.
I often say, what can be better than getting paid for doing what you love?
Blogging doesn't have to be something that you are afraid to tell your friends about because they will think you are crazy. It's not even a way to make a few extra bucks on the side. On the contrary, if you work hard and you are consistent, blogging will eventually replace your 9-5 job and can even make you rich. No joke. There are plenty of millionaire bloggers out there.
When I first started this blog, I did it purely because I wanted to share my thoughts with the world and hopefully help someone in the process. Money did not really cross my mind at the time.
However, after having done some research, I found out that it's actually not that hard to make money with a blog. Obviously, I got really excited about this. My motivation to write more and better went through the roof.
I began to tweak my blog a lot, learned about SEO, read a lot of articles on how to make money online, and eventually, purchased a course on affiliate marketing.
Stefan, the author of the course, made it very clear how important it is to have an email list. At the time, I had a basic form for collecting emails located at the sidebar. My email list then was made up of 2 people – my girlfriend and myself. 😑
Once I realized that I need a list to make money with affiliate marketing, I upped my game. I created some "free gifts" as something that people can get in exchange from me for their email (also known as an ethical bribe), made an opt-in page, and began to promote it all over my blog and social media. The result? The list, slowly but surely, began to grow.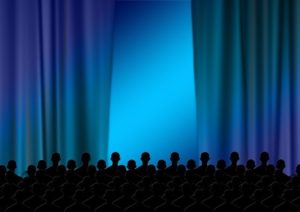 Having an email list is extremely important. Not only you will use it in affiliate marketing, but you can also use it to learn more about the needs of your audience.
I, for example, talk to some of my subscribers on a weekly basis. Sometimes they…