This delicious sweet and buttery blueberry crisp is the perfect recipe for parties, because it's quick to make and always gets rave reviews from everyone who tries it!

The Best Homemade Blueberry Crisp
This is one of my go-to recipes for a super easy party dessert.
Good for potlucks, brunches, barbecues, or Sunday night dinner, the classic fruit crisp has been a staple in my family since as long as I can remember.
It was originally my grandmother's recipe, and I've made it so many times that I could probably bake it with my eyes closed!
The recipe can easily be modified to use up whatever fruit you have on hand – raspberries, apples, cherries, and peaches are all fantastic in this healthy and crowd-pleasing dessert.
You May Also Like: Brownie In A Mug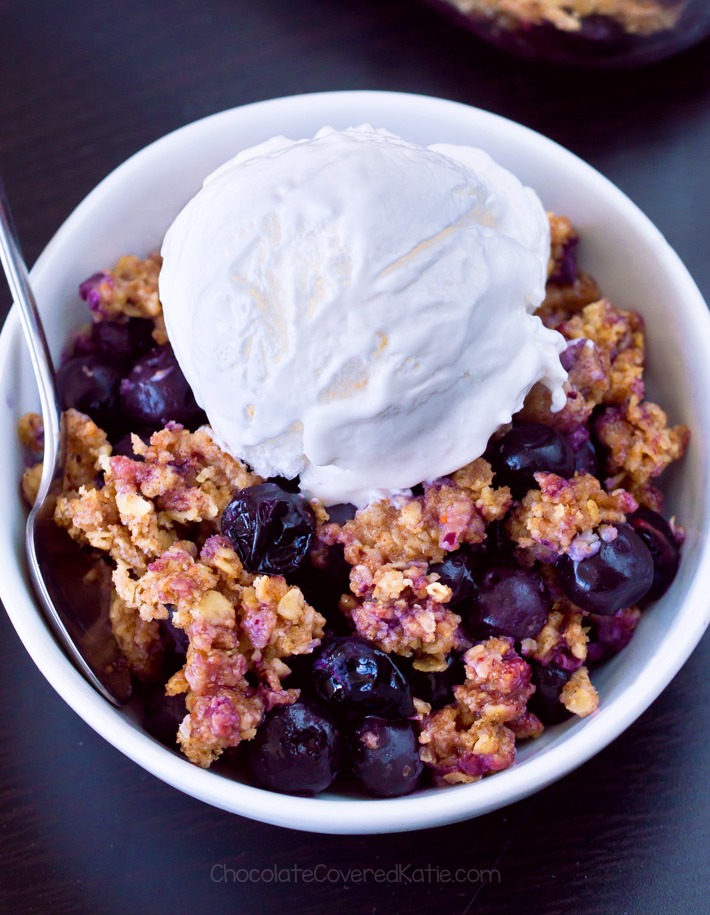 Blueberry Oatmeal Crisp
Sweet blueberry filling is covered with a melt-in-your-mouth crispy oatmeal crumb topping…
The recipe is pretty much guaranteed to be a hit with guests, and it's no wonder there are never any leftovers! The easy berry crisp is everything you could ever want from a homemade dessert and the perfect segue from summer to Fall.
Ice Cream Topping Options:
Keto Ice Cream
Coconut  Milk Ice Cream
Almond Milk Ice Cream
Banana Ice Cream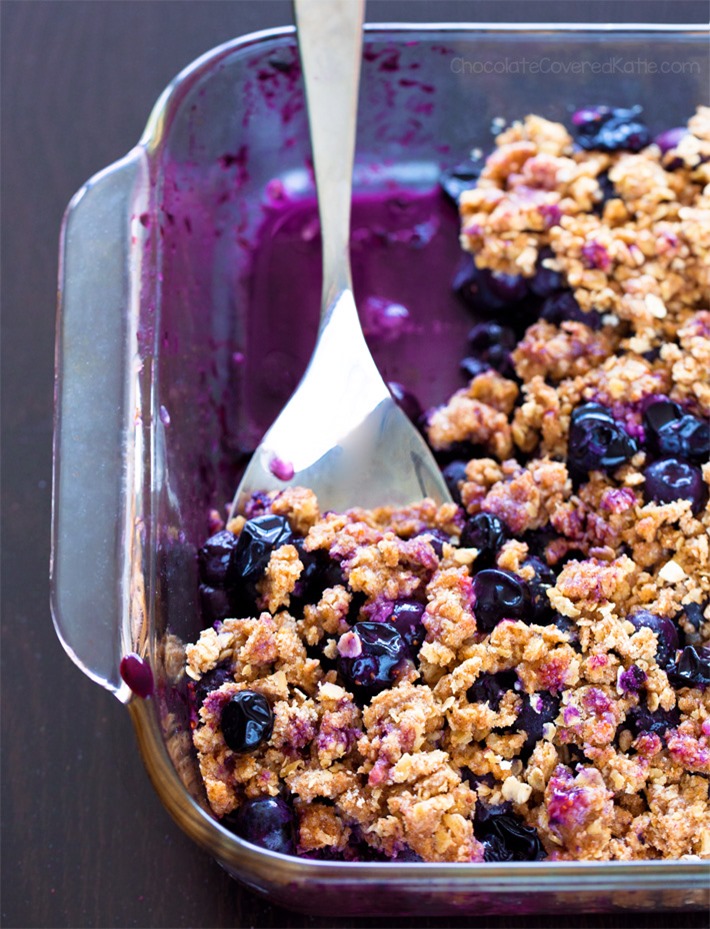 Or serve it in a bowl topped with yogurt or a swirl of nondairy creamer, almond milk, whipped cream, or melted coconut butter.
Personally, my favorite way to eat this fruit crumble is warmed up and topped with a scoop of vanilla ice cream so that the cold and creamy ice cream melts into the warm berries underneath. Blueberry crisp and vanilla ice cream were pretty much made for each other.
What's The Difference Between A Crisp And Cobbler?
Fruit crisps or crumbles traditionally include a layer of fruit on the bottom with a simple crumbly streusel topping made from flour, sugar, and butter. In contrast, a cobbler has a thicker batter resembling drop biscuits, dumplings, scones, or pie crust, without oats.
Can I Use Other Fruit?
You can! Feel free to replace some or all of the blueberries with chopped apples, peaches, plums, strawberries, blackberries, raspberries, cherries, etc. You can also add a handful of crushed walnuts, almonds or pecans, shredded coconut, a tsp of lemon zest, or even some mini chocolate chips!
More Blueberry Recipes
Blueberry Bread (video included)
Chia Pudding
Blueberry Baked Donuts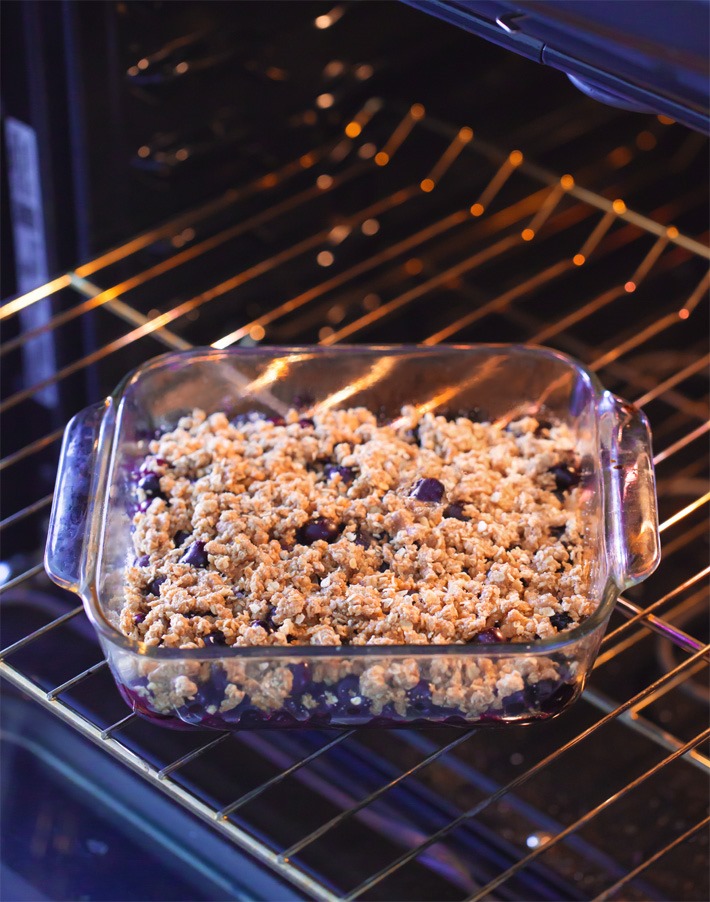 For Vegan Blueberry Crisp
There are numerous vegan butter options on the market. Most regular grocery stores in the US, as well as…