Summer is my favorite season, and New York is one of my favorite cities, but I can't stand New York in the summer.
Take how I was welcomed back to the city. There were no 1 trains running between 137th and 96th, and I was running a bit late, so I had to pay $15 for an Uber from 145th to 99th.
Then I hopped on the 2 at 96th, then switched to the 1 at 14th…and the 1 train was 15 minutes late. Taking the express downtown had saved me zero time. I got on — and the AC didn't work. Usually when the AC is off, the entire car is cleared out, but not today — so few trains were running that everyone was crammed in. Sweat dripped off people's faces and chests.
New York's subway system is in a state of emergency. Get on that, Cuomo.
It was torturous being flung around in the heat. But as the doors opened at Christopher Street, an uptown train was pulling into the station. Instinctually, everyone by the door leaned out and caught the breeze that ensued.
It was hardly anything — but the entire train seemed to sigh with relief.
That may seem like an odd note on which to begin my latest monthly recap, especially during a month of so much travel. But that's the epitome of New York. You get punched in the face three times in a row, metaphorically speaking, then share a gorgeous breeze with strangers.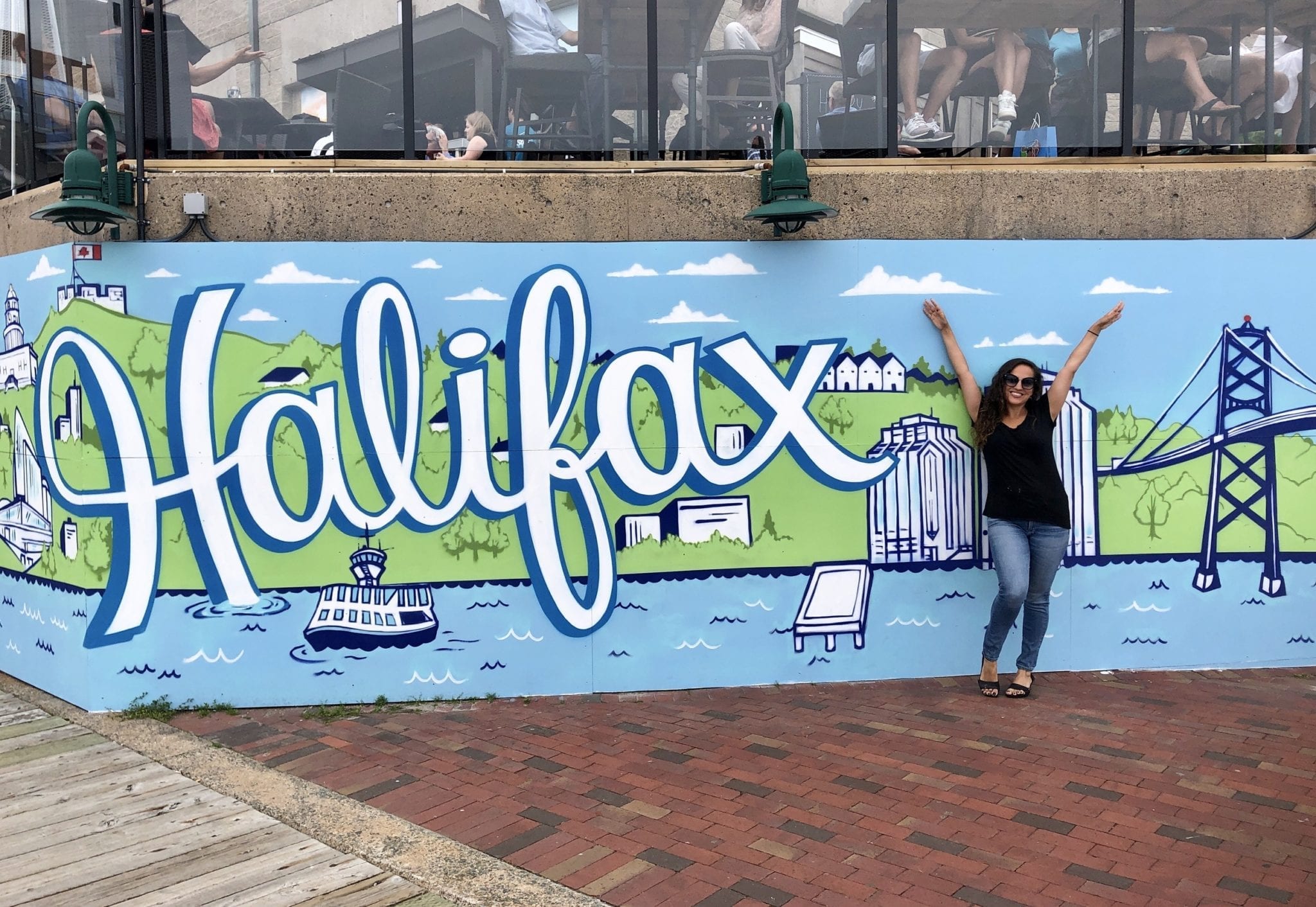 Destinations Visited
New York, New York, USA

Reading, Woburn, Salisbury, and Lynnfield, Massachusetts, USA

Halifax, Black Point, Mahone Bay, Lunenberg, Peggys Cove, Sydney, Louisburg, Sable Island, Ingonish, Eskasoni, Chéticamp, Cape Breton Highlands National Park, Grand Étang, Pleasant Bay, Dingwall, White Point, Baddeck, Antigonish, and Dartmouth, Nova Scotia, Canada

Georgetown and Charlottetown, PEI, Canada

Havre-Aubert, Pointe Basse, L'Étang-du-Nord, Bonaventure Island, Percé, and Anticosti Island, Quebec, Canada

Woody Point, Gros Morne National Park, and Little La Poile Bay, Newfoundland, Canada

St. Pierre and Miquelon, France

Baku and Qobustan, Azerbaijan

Highlights
Finally visiting Cailin in Nova Scotia. Cailin and I have traveled around the world together, and she's visited me in New York several times, but this is the first time I got to visit her on her home turf! We had a great time in Halifax, going for afternoon tea at Tartan Tea House (they have fancy hats that you can borrow!), enjoying a beer garden on the waterfront, and checking out nearby spots like Lunenberg and Peggys Cove.
A long overdue return to Canada. I haven't visited Canada since becoming…