Can I breathe yet? This month, I visited six countries and slept in 19 different beds. NINETEEN DIFFERENT BEDS. I have been hitting the road hard this summer, but this is my craziest month of all.
When I moved to New York in 2016, I made the decision to cap my travels at 25% of the time. That would allow me to actually have a life in New York and build relationships and establish routines.
So why the big change? I got some interesting opportunities and didn't see a reason to say no. That 25% number is arbitrary at best. And there weren't any pressing duties that required me to be in New York constantly.
It's been weird being away so much this summer, but it's been exhilarating too. I think that no matter what my travel schedule is, it will always be a challenge to balance work and travel, so why not travel a little bit more?
Destinations Visited
Baku, Azerbaijan

Tbilisi, Chiatura, Baghdati, Kutaisi, Zugdidi, Potskho Etseri, Mestia, Ushguli, Mtskheta, and Gori, Georgia

Yerevan, Khor Virap, Areni, Noravank, Geghard, Garni, Sevan, and Dilijan, Armenia

Harrow, Watford, Leatherhead, Chaldon, Coulsdon, and Horley, England

New York, New York, USA

St. John's, Dildo, Port Rexton, Trinity, Champney's West, Port Union, Elliston, Bonavista, Amherst Cove, King's Cove, Duntara, Plate Cove West, Twillingate, Crow Head, Durrell, Gander, and Charlottetown, Newfoundland, Canada

Favorite Destinations
This month I visited 42 new destinations (!!). Here are my favorites:
Yerevan, for its sleek and modern cityscape and cafe scene.
Tbilisi, for its chaotic beauty, architecture, and food scene.
Mestia, for its adorable village set against the spectacular Caucasus mountain range.
Trinity, for its incredible beauty, bright houses, and the clouds that hang around the surrounding cliffs.
Twillingate, for feeling like the edge of the world, and its friendly people and experiences.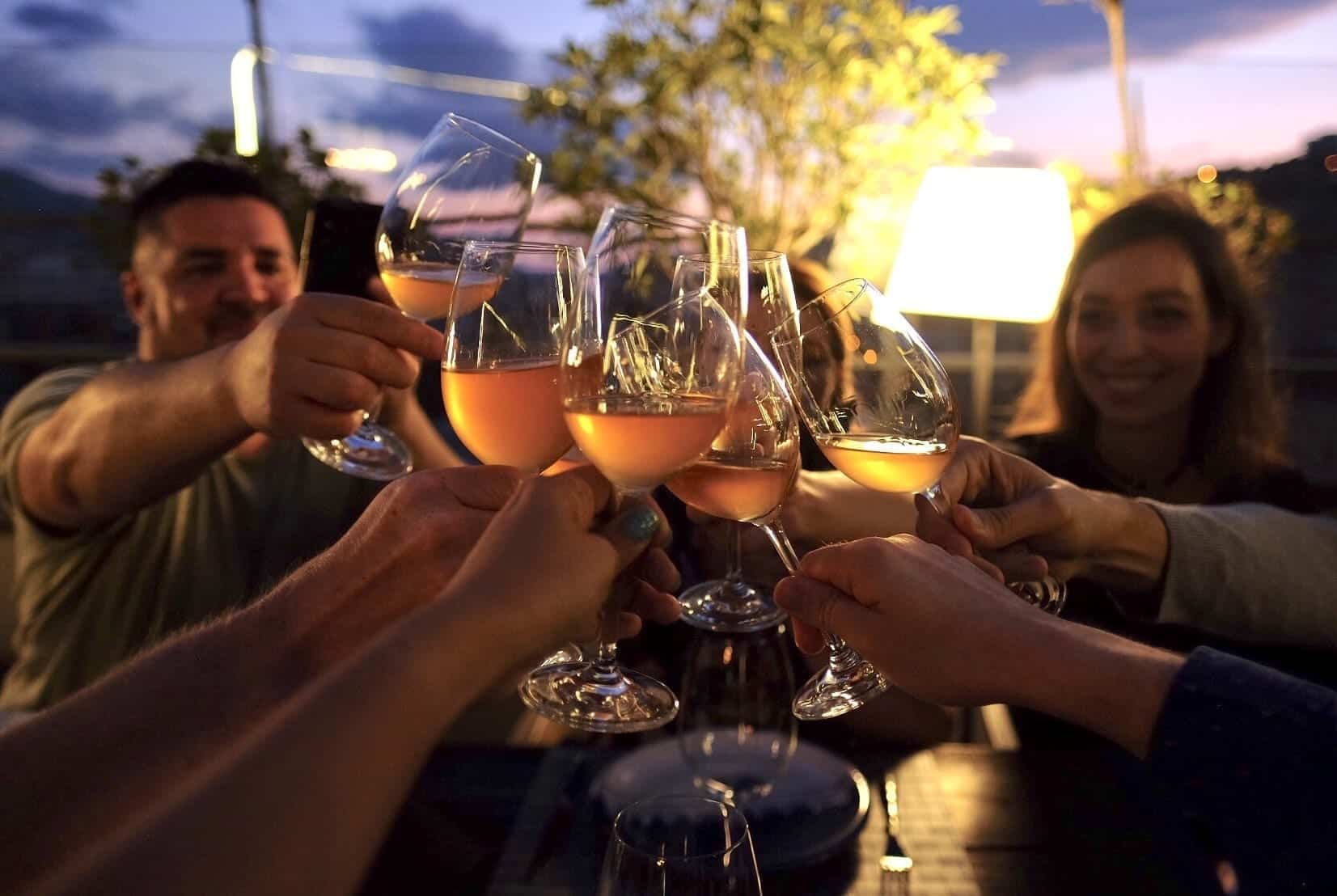 Highlights
Turning 35 surrounded by friends in Tbilisi. Being an August baby, I'm used to not having friends around on my birthday. I often won't even have a celebration because I don't want to deal with the disappointment of so many people being out of town. But this year was SO GOOD.
I arrived in Tbilisi on my birthday and we celebrated with a special dinner at Bina 37, where we drank qvevri wine on a rooftop and ate the most incredible tomato walnut cucumber salad in the country. We then went out to a wine bar called the Wine Factory, where they sell you wine bottles at store value and a sommelier…