This rich and decadent chocolate keto cake is shockingly delicious… Every time I serve it, people always ask for the recipe!

The Ultimate Flourless Chocolate Cake
Why should you make this chocolate cake?
Simply put, because it is quite possibly the best chocolate cake you will ever make, even if you aren't on a keto diet.
The first time I made the recipe was for a friend's birthday party, where not a single person in attendance aside from the host was on a low carb diet, and yet people went absolutely crazy for this ultra fudgy chocolate cake. In just a single night, I was already asked by three more friends to make cakes for their birthdays too!
You May Also Like: Keto Cheesecake – 5 Ingredients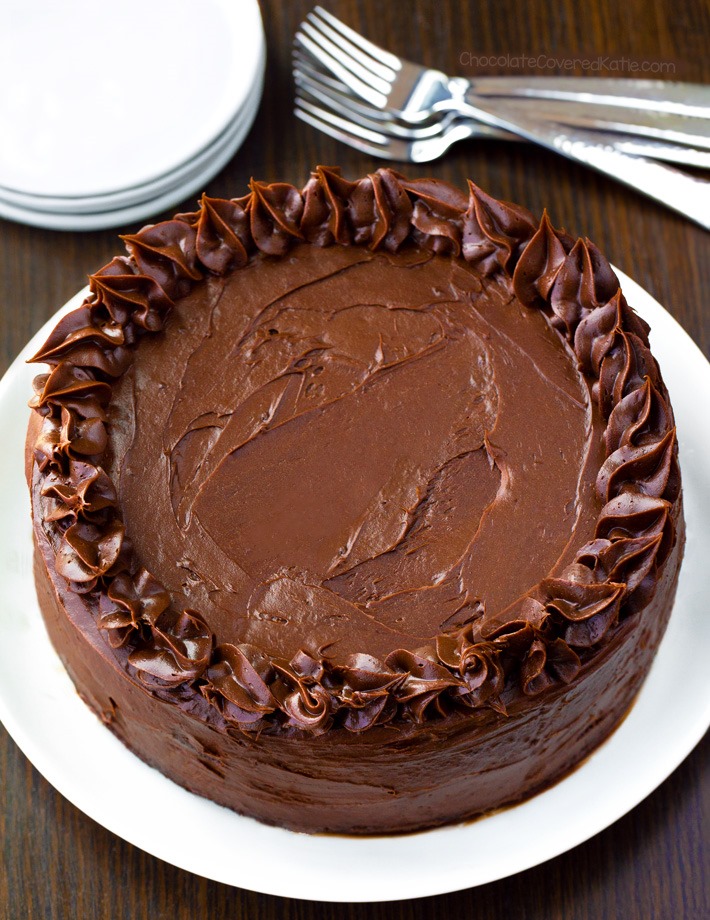 Keto Death By Chocolate Cake
No Flour
Easy To Make
Great For Parties
Just 7 Ingredients
It's almost too good to believe!
This exceptionally bold chocolate cake recipe—without any flour to get in the way of the soft texture and intense chocolatey flavor—will change everything you thought you knew about chocolate cake. There's no oil required, and NO coconut flour either!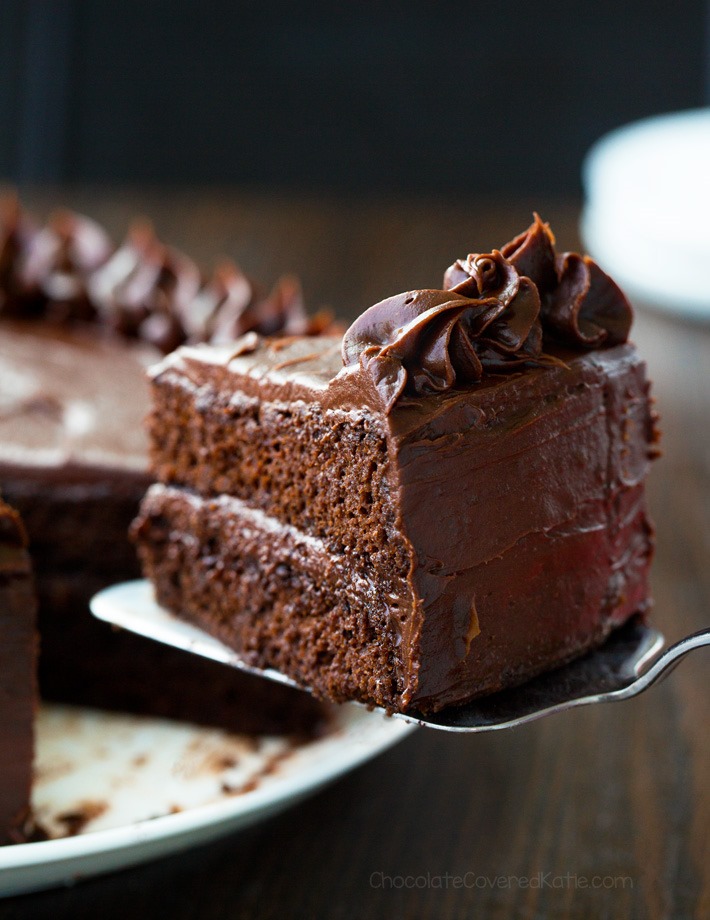 Easy Low Carb Chocolate Cake
The simple keto cake recipe can absolutely hold its own against any cake mix or bakery style chocolate cake.
Super dense and fudgy, it can be naturally gluten free, dairy free, oil free, and vegan… and I've served it to enough people by now who aren't on any kind of special diet that I can confidently say: even if you're used to traditional sugar-and-flour desserts, you will fall completely in love with this delicious and moist chocolate cake. Just try it and see!
Want a single serving version? Try this Keto Mug Cake Recipe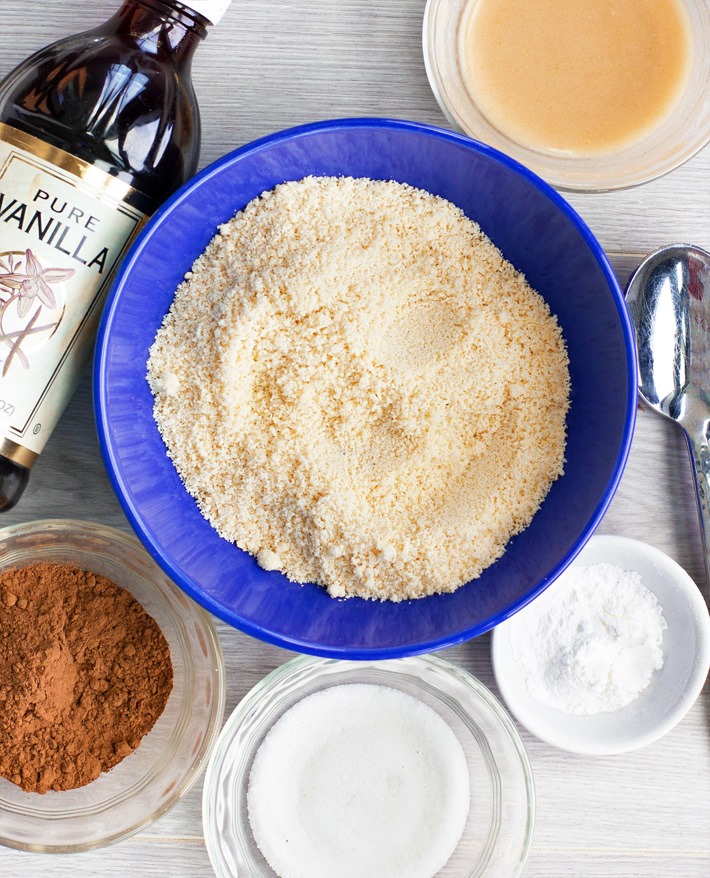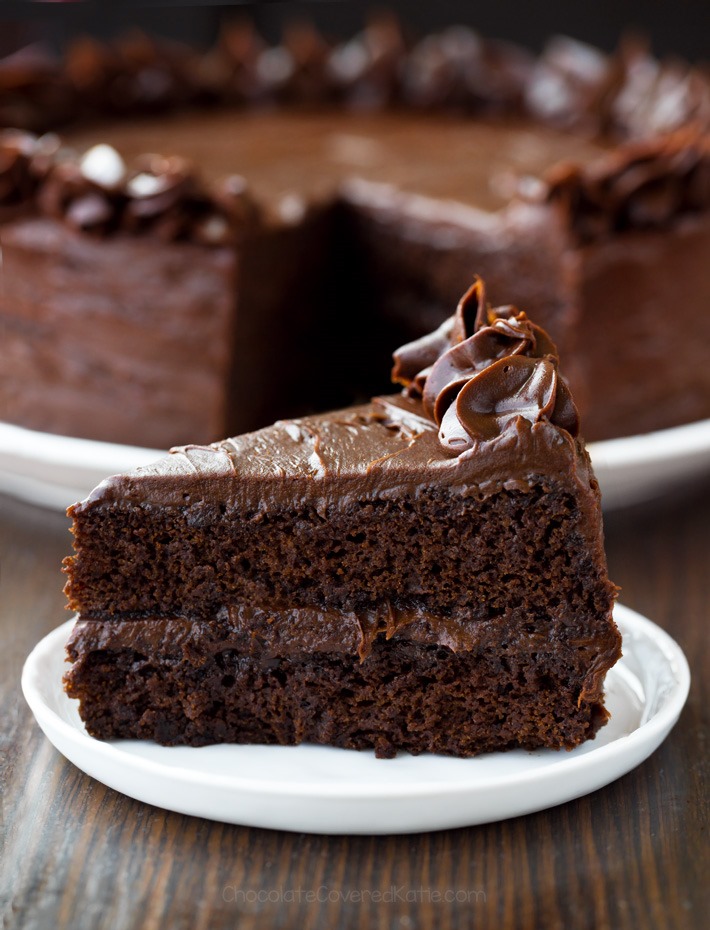 Keto Frosting Recipes
For the chocolate cake in the photos, I used this fluffy chocolate frosting recipe.
Feel free to use your favorite vanilla or chocolate buttercream frosting, homemade or store-bought.
Or change up the flavor by topping the cake with cream cheese frosting, peanut butter frosting, whipped cream, ice cream, sliced strawberries, or even coconut frosting! Just be sure to let the cake cool completely before spreading icing on top.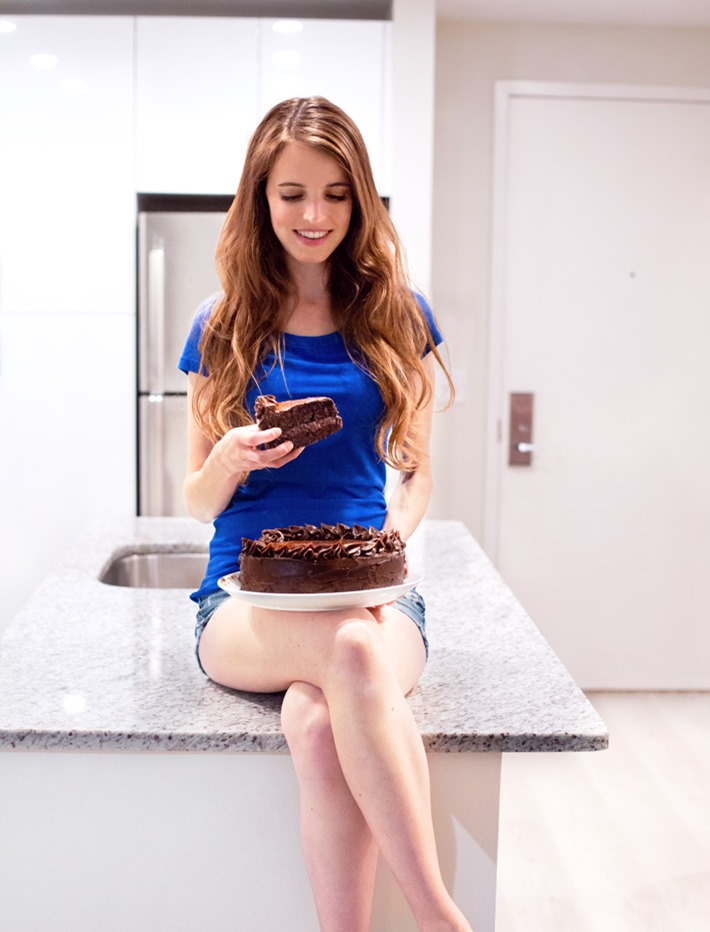 Can You Use Regular Sugar?
Yes, if you're not counting carbs, the cake recipe works just fine with regular granulated sugar as well. I know this because I tested it on myself (the things I have to do for my job…).
Even if you use real sugar, you still only need 2/3 cup total for an entire double layer cake, which is crazy low in comparison to traditional…