Are you having a hard time drawing in readers and followers to your blog posts?
As a content marketer, driving traffic is indeed one of the toughest challenges you need to tackle. As such, you always try to find ways for your blog post to stand out.
One way you can drive traffic to your blog posts is through visual content.
Visual content is a powerful attention grabber for your readers. It attracts people more than text alone because of our visual nature.
That's one of the reasons content marketers are urged to include images and visuals in their blog writing strategies.
Visuals are also more memorable as they engage the sense of sight. They make it easier for your readers to retain and absorb information from your blog post.
Visuals, then, make your blog post more compelling, thought-provoking, and readable. These entice your readers to consume, like, click, and share your content.
As a result, you engage your followers and drive traffic to your blog posts.
If you're not familiar with how you can use visual content to boost your blog engagement, let me share with you five ways to do so.
Let's get started.
1. Turn text into well-designed images.
Aside from high-quality photos, you can also engage your followers by turning parts of your blog post into images.
Find quotable lines from your blog post or inputs you would like them to remember.
You can also use your subheadings. If your blog post talks about a process or series of steps, you can illustrate that as well.
To design catchy images that engage your followers, you can use tools like Canva.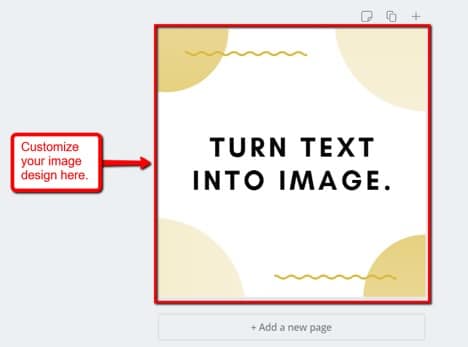 What's great about Canva is that you can design from scratch, or choose from among hundreds of templates in their recommended dimensions.
These templates are ready-made for social media ads and posts, YouTube thumbnails, blogs, and more.
You can then further customize the templates you've chosen by changing the background or adding text, photos, and other elements.
Bonus tip: Include your logo.
When designing your images, don't forget to include your logo.
Doing so allows people to remember your blog post, and acknowledge you as the source of the image, especially when they share or repost your blog.
Logos also make your images appear official and impressive.
Let me note, however, that along with your well-designed images, it's equally essential you have a professional-looking logo design, too.
Your logos represent your brand and can impress or repel people. When people see your logo…