Today I want to discuss with you one very-very important topic that will come across absolutely every single person's mind that is thinking of making money as a blogger. The question is – "how to monetize a blog (in 2020)?"
Now, you may be thinking that I added the "2020" year into the title just for clickbait, but that's not the case, not at all. In fact, people have asked this very same question for as long as blogging has existed. The only difference is that the year at the end of the statement constantly changes – 2000, 2010, 2020, etc.
Download our FREE guide >>>7 SMART STRATEGIES TO GROW YOUR BLOG TRAFFIC FASTER!<<<
However, the truth of the matter is that blog monetization really does happen differently every year. Some years see only minor changes, while other years experience a giant leap in a new direction. Do you know why this happens? Well, it's simple actually, the world and the internet never stand still. New laws, technologies, Google updates, the economy and so many other factors play a role in how one can monetize their blog effectively.
So, have you already figured out why 2020 is different from 2019? Hint – Coronavirus (COVID-19)!!! Well, it did start in 2019, but the global pandemic hit us only in 2020. I know this because I was over two months on quarantine, and it sucked! 😬
The effect of the pandemic on blog monetization
The pandemic has been evaluated very differently by different people. Some say the virus existed, while others say that it never did. Some say it came from bats, some say it came from a laboratory. Some even go as far as to say that it was made to control our minds. How? Not sure. But hey, I am not judging nor do I really care.
The point here is that because the world went a little upside down and made many of us spend more time at home in isolation, we've become more used to doing everything online. The two main things that people did/do a lot of were/are – shopping and learning. 
I believe that even if there will never be a global pandemic again, this pandemic has changed our world forever. We have finally realized how convenient it is to buy and learn online. Heck, even my parents that never bought anything online started to do so!
Tips on how to monetize a blog and how not to
So now you probably have a clue of how to monetize a blog in 2020 and onwards. Let's dive deeper.
What to do!
1. Physical products
The first on the list of how to monetize a blog in 2020 obviously comes the sale of physical products.
As I already mentioned, people bought A LOT of physical products online while on quarantine. However, even after the quarantine has ended in some countries, people continue to buy online rather than go to physical stores. As an example, this is the case in China, according to the World Economic Forum website.
So if you haven't yet started a blog, think of a physical product that you would like to sell in the future. After you have figured that out, you can build your whole blog around that product. So if you are planning on selling gardening tools, then start writing about everything related to gardening.
2. Private coaching
The second thing that you needed to keep in mind is that more and more people started learning online. Most of the time it's cheaper and it's quicker. But that doesn't concern only kids going to school. It concerns grownups as well.
Foreign languages, musical instruments, graphic design, programming, life coaching, business coaching and so-so many other things can be taught online. Just like in the previous step, figure out what you are good at and make a blog around that. Then, when the traffic comes pouring in, you already know what you are going to coach.
3. Group coaching & masterminds
Group coaching and masterminds are similar to one-on-one coaching, except you get to make more money in a shorter period of time since there are more people present during a single lesson or a mastermind meeting.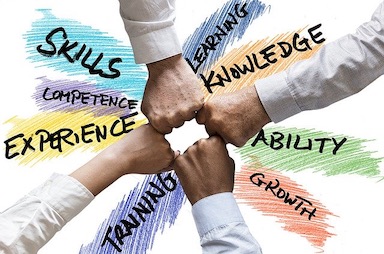 According to…