October is one of my favorite months of the year, and this year I got to enjoy it in three countries. I do enjoy drinking pumpkin spice lattes while draped in layers of flannel and tall boots as much as the next basic bitch, but it's more than that.
October is a time for growth — there's something about fall that always makes me want to buckle down and work. Maybe that's a remnant from my school days.
Right now, I'm focused on getting EVERYTHING out before the end of the year. More posts on the Caucasus; more posts on Canada. Surveying my readers. Getting my annual gift guide ready for the 2019 onslaught. A LOT of tech stuff behind the scenes.
Because for me, the year ends at the beginning of December. Early to mid-December is always filled with my "Best of the Year" posts, then I go offline until after New Year's. And this year I'll be in Cuba until January 4 so I'm planning to not be online at all until then.
In other words, we now have hit the hardcore work season. And it feels good.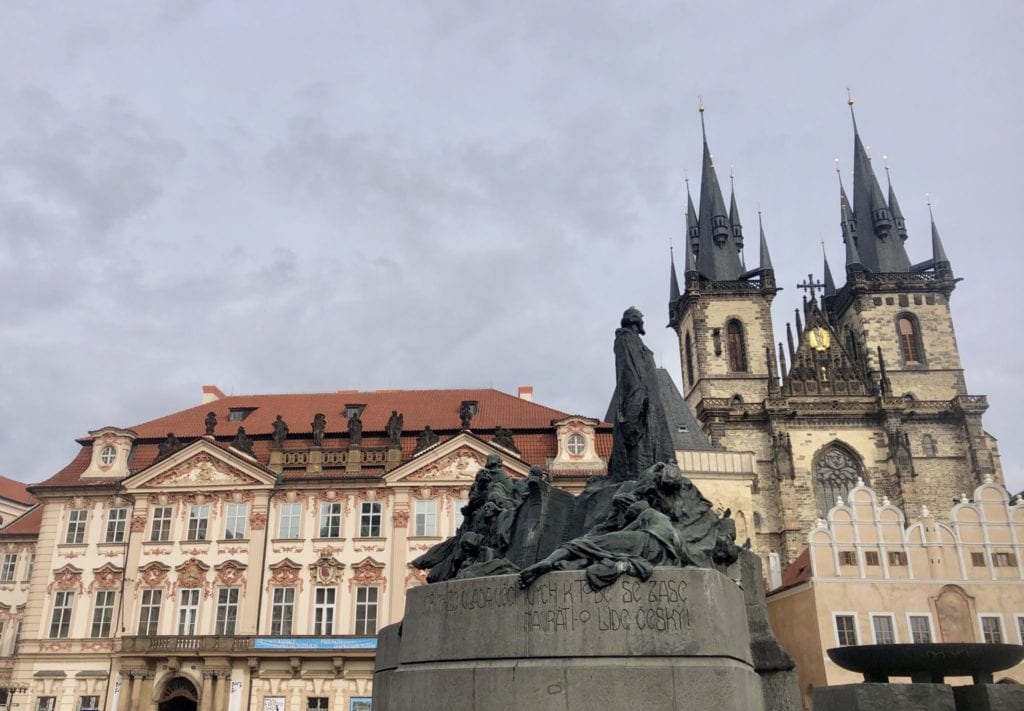 Destinations Visited
Prague, Únětice, and Olomouc, Czech Republic

Portegrandi, Aquileia, Grado, Aurisina, Monfalcone, Sgonico, Trieste, Grignano, Repen, Ferrara, and Bologna, Italy

New York, NY
Highlights
Relaxing in Prague. After such a busy summer of travel, it was nice getting to just relax, eat good food, hang out with friends, and get work done.
Some of my favorite Prague highlights were visiting Sapa, a collection of Vietnamese stores on the outskirts of Prague that looks EXACTLY like Vietnam; having a "beer bath" while drinking from your own beer tap at a beer spa; hosting a meetup with some readers; a mini-hike through the woods into the town of Únětice and back; and Dinner Off the Bone at Kantyna, a fabulous high-end dinner featuring fantastic and unusual meat cuts.
A little getaway to Olomouc. This small city in eastern Czech Republic, close to the Polish border, is the perfect size for a 24-hour getaway. There's not a lot to do, but it's pretty, has good food, and there are some nice places to chill out.
Visiting Italian region #17 — Friuli-Venezia Giulia! I especially appreciated getting to spend time in Trieste, site of a family mystery. My mother's father was stationed in Trieste during the early 1950s, and during that time he lived with an Italian woman and her family (!). This was before he met my grandmother. We've never known if he was married or if she was ever pregnant. I have to say that it was…