Easy, quick and loaded with Asian-inspired flavour, this Air Fryer Salmon in Coconut Milk with Lentils is highly nutritious, ready in 20 minutes and is naturally dairy-free!
Craving a delicious, comforting and nutritious meal that comes together quick and easily? Look no further, this air fryer salmon in coconut milk with lentils and veggies has it all.
Loaded with flavour, highly nutritious, and super quick to make, it's the perfect meal for a quick lunch or dinner option! 
*This post is sponsored by Tefal. All opinions are my own.*
Asian-inspired Air Fryer Salmon Ingredients
This air fryer salmon in coconut milk brings together some popular Asian ingredients, for a nutritious Asian-inspired dish with a modern twist.
This dish is also naturally dairy-free and can be easily made gluten-free by substituting soy sauce with tamari sauce.
It's incredibly easy to make and requires just 9 ingredients:
salmon fillets
green lentils
coconut milk
avocado
cucumber
soy sauce (or tamari sauce)
lemon 
ginger
fresh herbs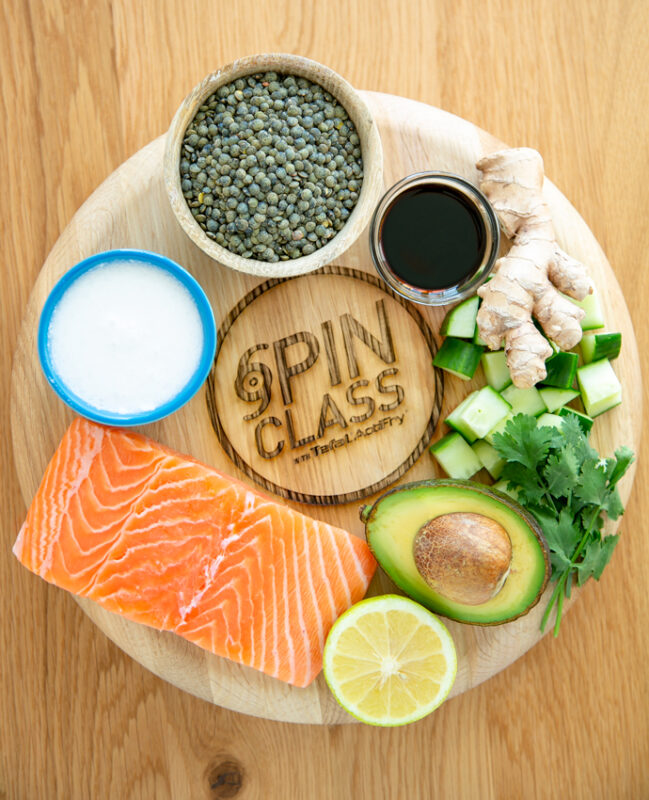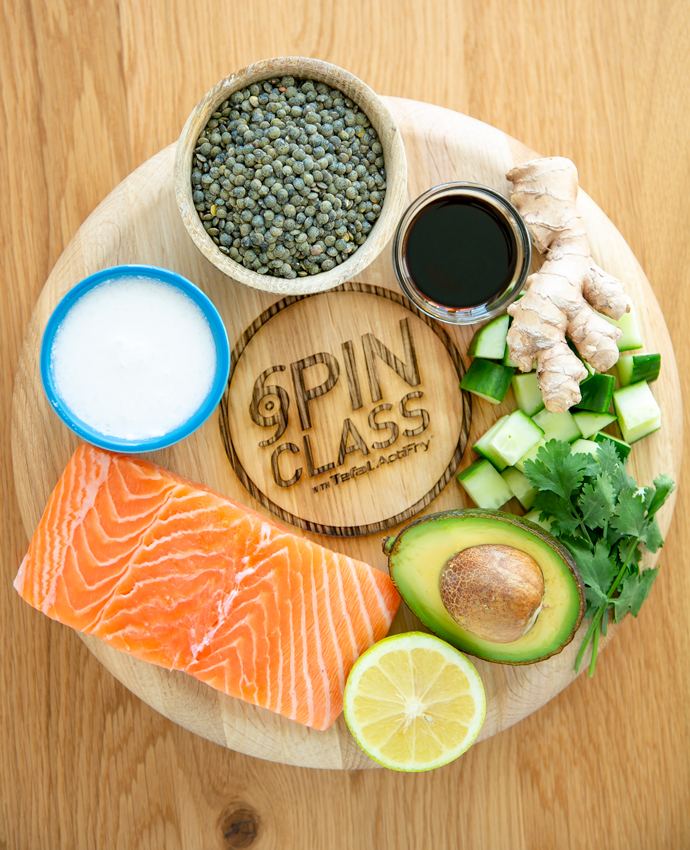 The beauty of this recipe is that is incredibly easy to customize to your taste.
Not a fan of cucumber and avocado? Substitute with other veggies! Love a nice spicy note? Add some chilli flakes! 
I deliberately decided to keep this recipe as simple as possible. I topped my salmon with optional toasted sesame seeds and chopped coriander, but you can totally add different spices and herbs to give them a little kick.
Here are some of my favourite add-ons:
Fresh herbs: Thai basil, parsley, chervil, chives.
Spices: chilli flakes, sumac, harissa.
How To Make Air Fryer Salmon in Coconut Milk
The first time I tried this recipe I was totally amazed, and I still continue to be, many salmons later. I never thought of poaching salmon in coconut milk, let alone in an air fryer!
I made this air fryer salmon in my new  Tefal ActiFry Genius XL. I've always wanted to get one, so I was super excited when Tefal contacted me asking to recreate one of their recipes.
I was challenged to take part in the ActiFry Genius spin class and swap pedals for paddles to eat healthy.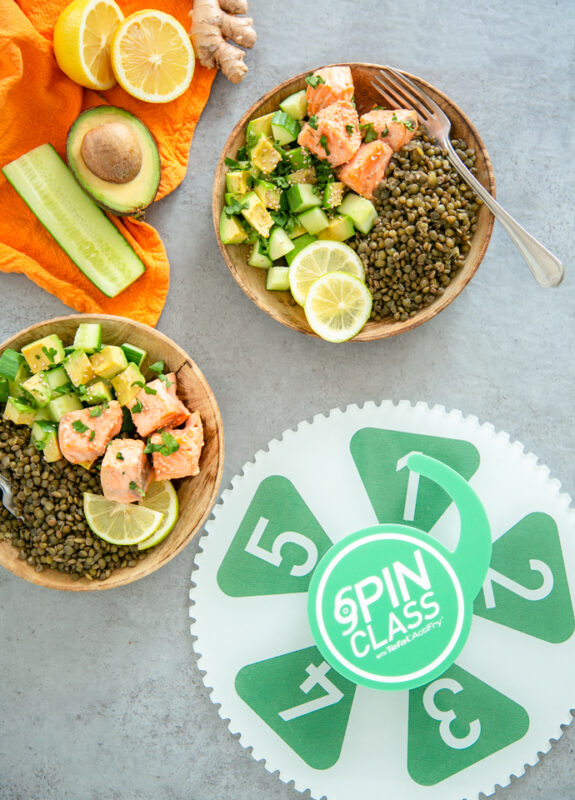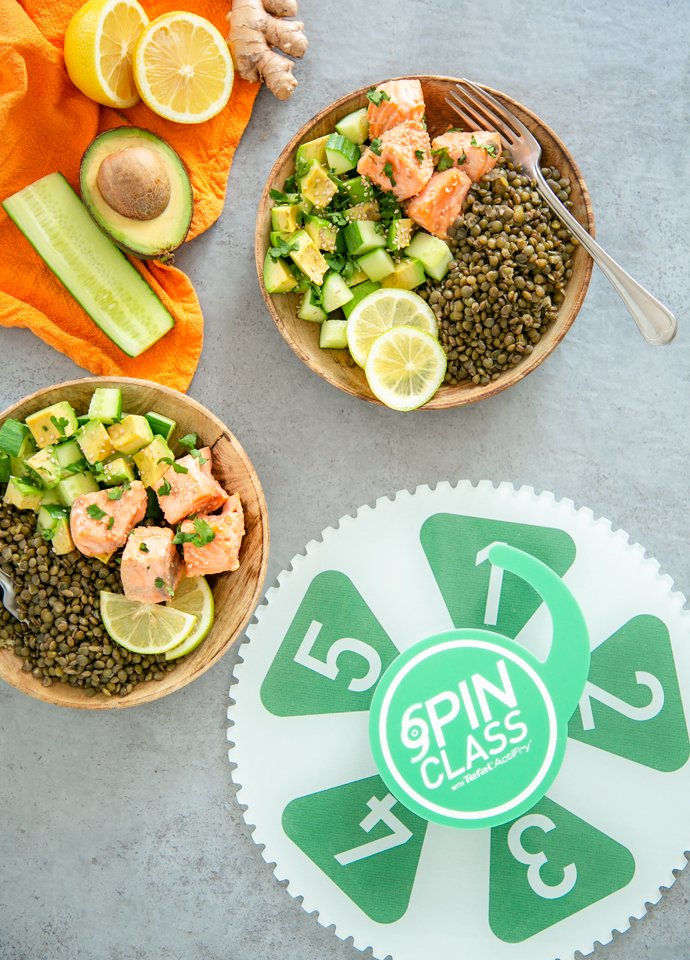 I spun the 'Gear of goodness' to help me decide which recipe to create based on the levels of 'wow factor'. Mine landed on number 1, which is 'healthy but hearty well-known dishes".
The result? Unbelievably good, and shockingly quick! The salmon cooks in the Tefal ActiFry for just 7 minutes, and comes out perfectly done, with bright pink meat and tender, flaky texture.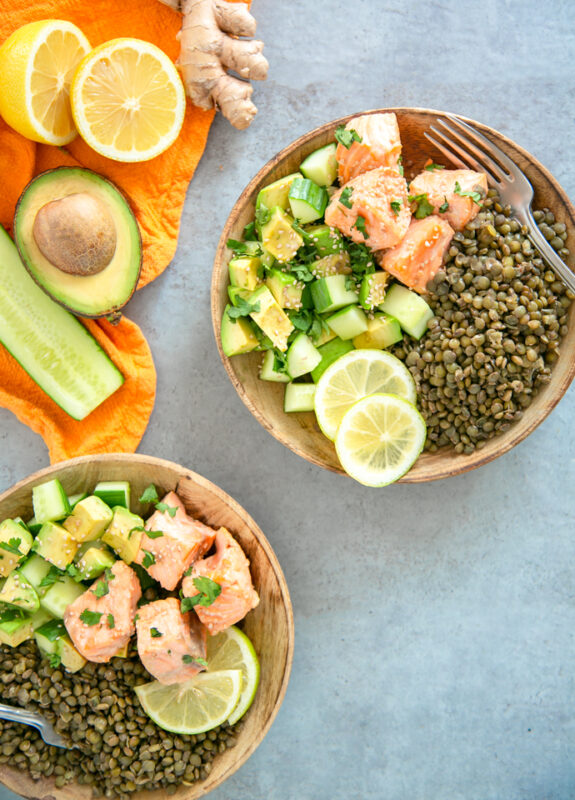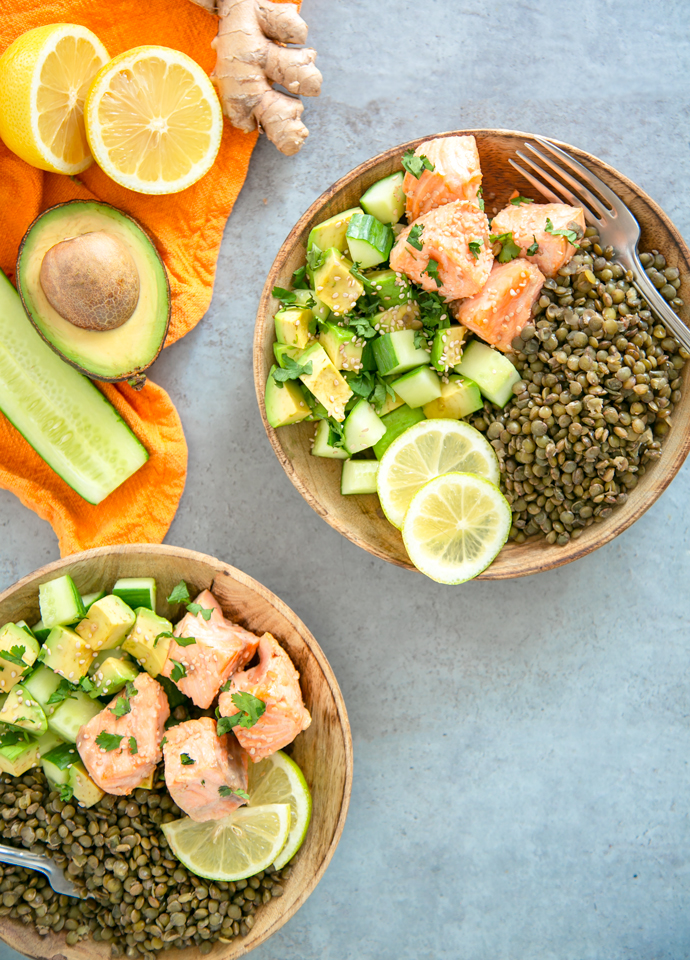 The…