These easy sugar cookie bars are just as delicious as regular sugar cookies with hardly any work! Super soft, super yummy!
For me and my chocolate loving soul, sugar cookies are a surprisingly huge favorite. Like, they might be my favorite cookie ever. There is something totally dangerous and irresistible about them.
Left alone with a sugar cookie in any form will always, always prove to be my undoing. 
It's no surprise that I've devised several ways over the years to get a sugar cookie fix without having to roll and cut out the dough. I mean, I'll always love a good, classic sugar cookie recipe, but when time (and sanity) are at risk, there are definitely easier and just as yummy ways to get sugar cookies into your life.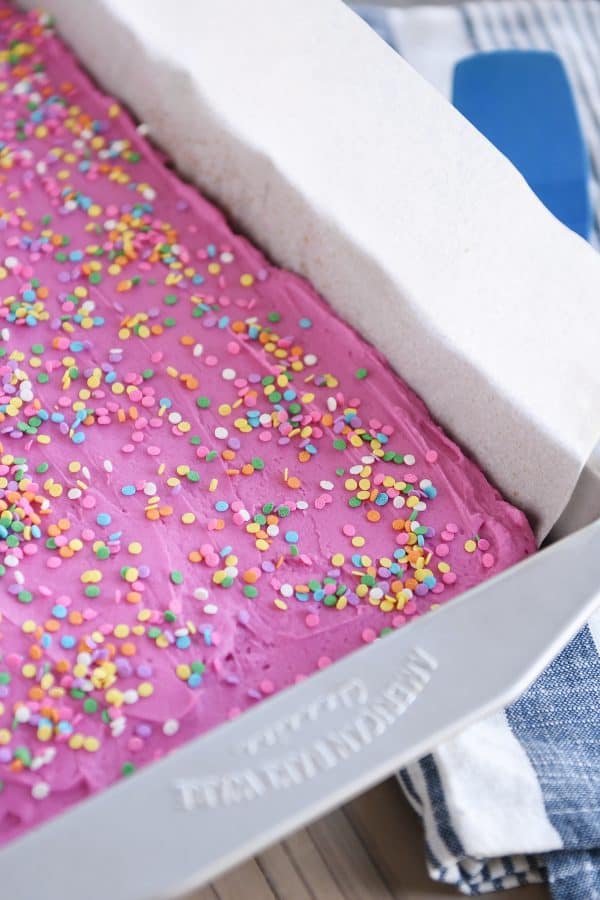 Easy Sugar Cookie Recipes
Here are a few of my go-to easy sugar cookie recipes that are super fast and super delicious (and don't require cookie cutters): 
And then, of course, these easy sugar cookie bars. They might be my favorite of them all. 
The batter for these sugar cookie bars is a direct knockoff from one of my favorite classic sugar cookie recipes. The dough is next-level delicious (in the cookies and in these bars). 
And it's ridiculously easy. A one-bowl wonder.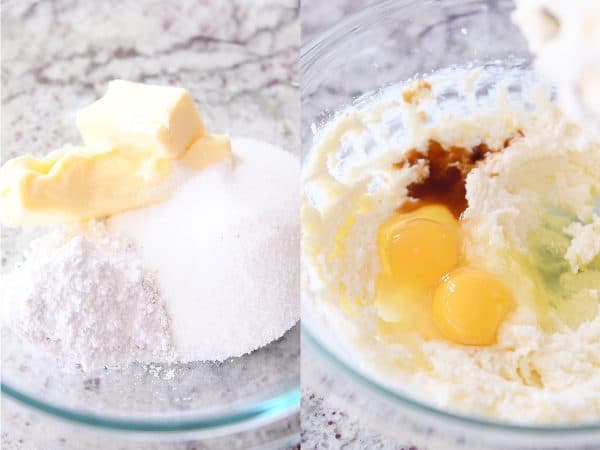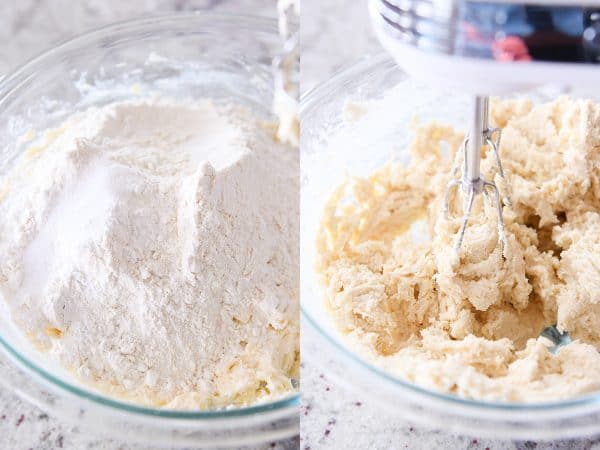 This is important
The key to a really soft and tender sugar cookie bar is to only mix the dough until the flour is just combined. Over mixing means the sugar cookie bars may not be quite as soft and tender. 
Press the dough into a greased or parchment-lined (and greased) metal pan. If using a glass or ceramic pan, you might want to decrease the oven temperature by 25 degrees.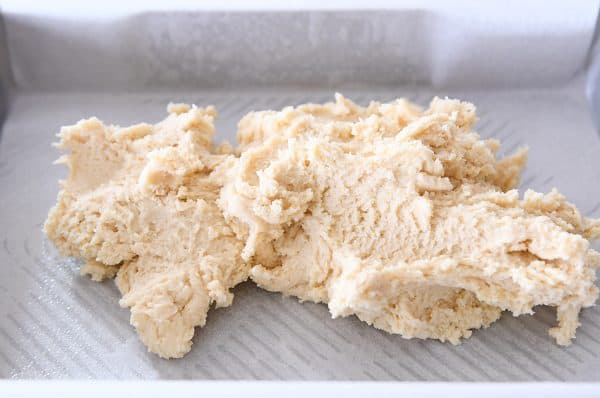 Super Quick Baking Time
These sugar cookie bars have a super fast baking time. In my oven, ten minutes max. 
You can tell from the picture below that I over baked them just slightly (blaming the children who all of a sudden needed help on their math homework, and in the end, I was no help to them at all #commoncoremathprobs).
You really don't want hardly any color around the edges.
They should just be soft baked. Not ooey gooey and doughy, but just barely set. If your oven tends to bake hot and fast, decrease the oven temperature by 25 degrees.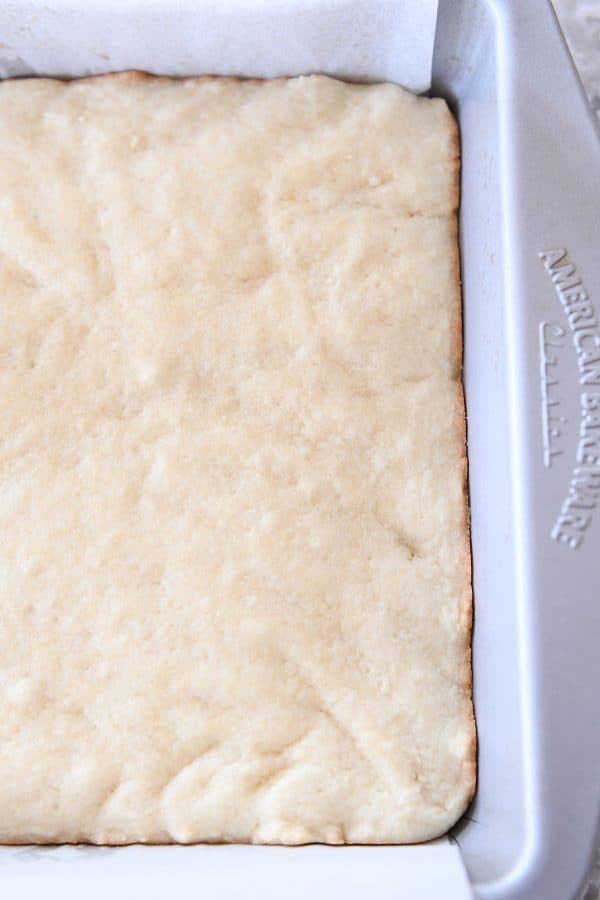 Glorious frosting
While the bars cool, whip up the frosting. It's even easier than the sugar cookie dough. 
butter
powdered sugar
vanilla
milk or cream (go for the cream)
If your butter is properly softened and your powdered sugar not overly clumpy, you can live life on the edge like I do and just throw everything into a bowl and go to town with the…