These Instant Pot red coconut curry noodles are incredible! And so easy. Everything, including the noodles, cooks in the Instant Pot. Add as many veggies as you like!
Can I politely request no lectures (or hate mail) about how I messed up the authenticity of delicious red coconut curry noodles with this Instant Pot version? 
I'm not trying to sound uncaring, but the truth is, I'm already aware of this fact. And I'm totally ok with it, because these totally not authentic red coconut curry noodles are so, so, so good. 
And SO easy, thanks to the electric pressure cooker cooking everything (even the noodles!) in just a few minutes. 
You're either in the camp of getting a delicious coconut curry fix with a few shortcuts, or you're not. And I totally am. 
Coconut Curry for life
My love for coconut curry dishes runs deep. Can we take a quick moment to highlight the crazy amount of coconut curry recipes on my site? All of them favorites. 
So why would I need another coconut curry recipe? Well, first of all, not all of these are red coconut curry recipes and second of all, none of them are Instant Pot/Pressure Cooker red coconut curry recipes.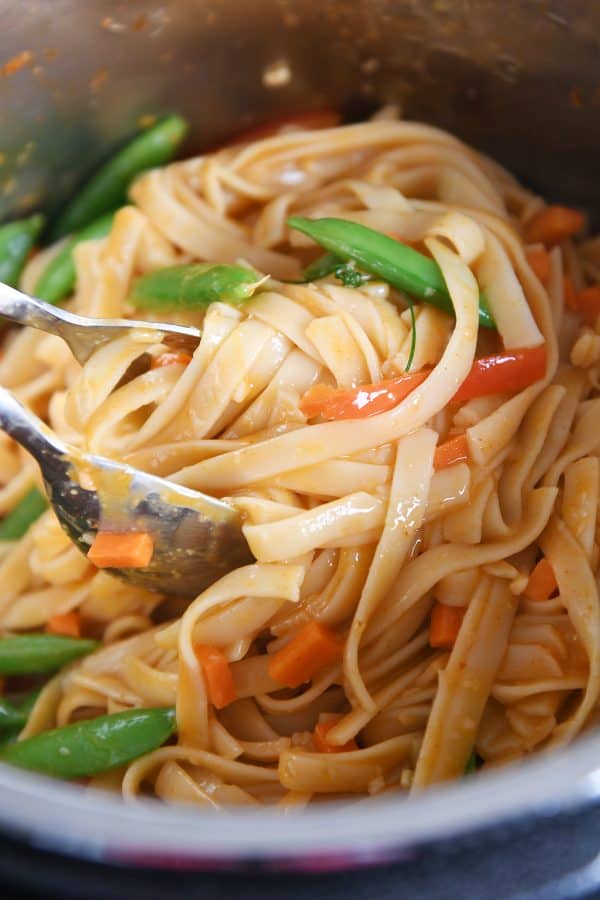 I love the simpleness of this recipe, how ridiculously fast it is, and how it fits perfectly into so many different diets (meatless, dairy-free, etc). 
I took the basics from this favorite red coconut curry noodles recipe and adapted it to the Instant Pot. 
What kind of noodles
I didn't have rice noodles, nor does my local grocery store carry them, so I opted for good old-fashioned fettuccine noodles. They hold up really well in the pressure cooker and are perfect in this recipe. 
Feel free to experiment with other types of noodles. 
Just like we learned from this Instant Pot spaghetti recipe, it's important to break the noodles in half and crisscross them on top of each other in alternating layers, without stirring, in order for them to cook without clumping.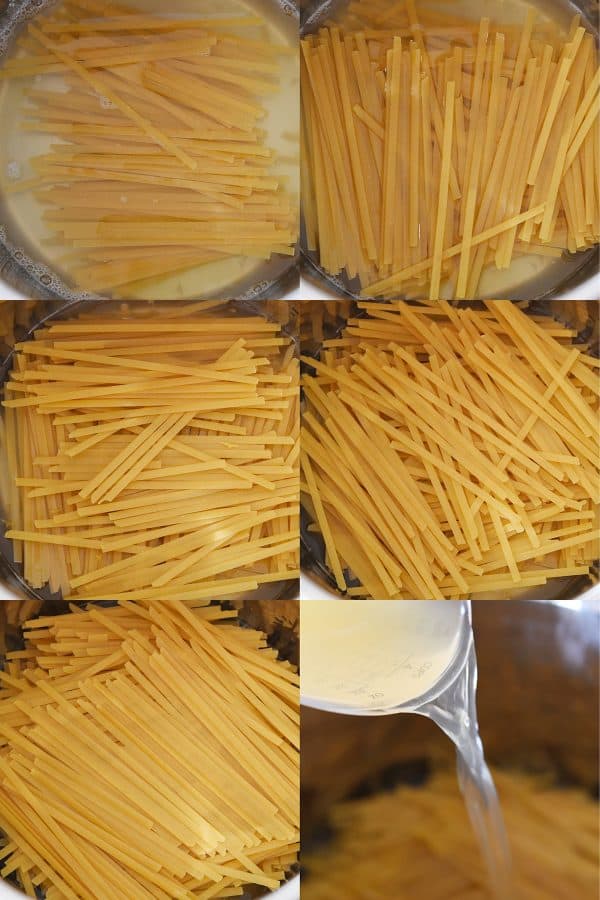 I pour half of the broth in the bottom of the pressure cooker, followed by the crisscrossed noodles, and then add the remaining broth. 
Coconut Curry Sauce
The red coconut curry sauce is simple: 
coconut milk
ginger (I use fresh ginger grated on a microplane, no need to peel OR ginger paste)
garlic
red curry paste (I usually have Thai Kitchen brand on hand – you can add more or less depending on the heat level you are after)
sweet Thai chili sauce (I use Mae Ploy brand)
salt
Pour the sauce on top of the noodles. Again, do not stir!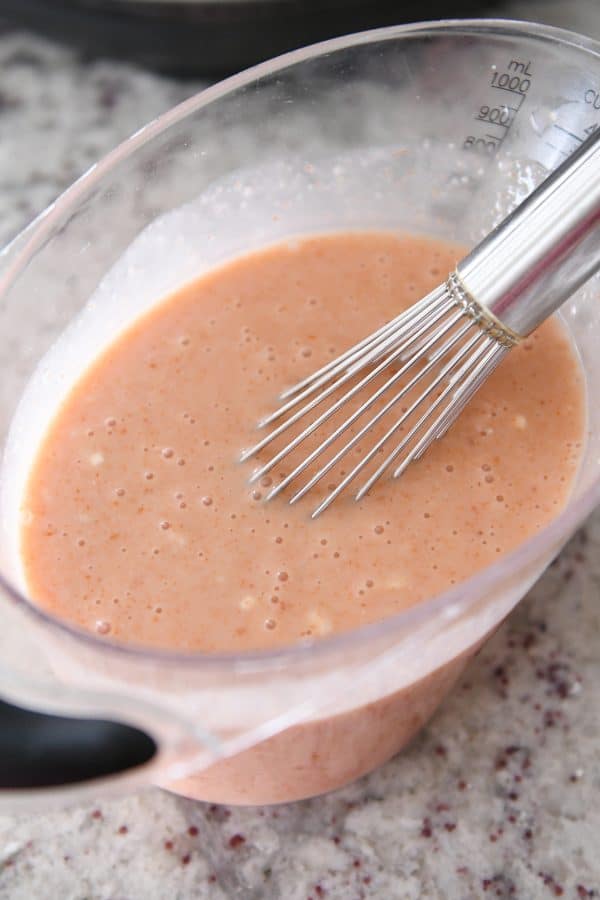 Secure the lid, set the…