This Italian Tomato and Lentil Soup with Spinach is a hearty vegetarian soup with simple ingredients, similar to the traditional Sicilian lentil soup I grew up eating. It's packed with protein, fiber and complex carbohydrates – all good things your body needs! Easy to make and makes a big batch for freezing.
I don't know about you, but I love having a nice hearty soup waiting for me in the fridge, especially on weeknights. I find myself making large pots of soups on Sundays which in turn carry me through the week with leftovers for lunches and an easy dinner.  I love soups just like this Italian Tomato and Lentil Soup with Spinach, full of wholesome protein and vegetables – basically everything you need for a good quick meal in a bowl.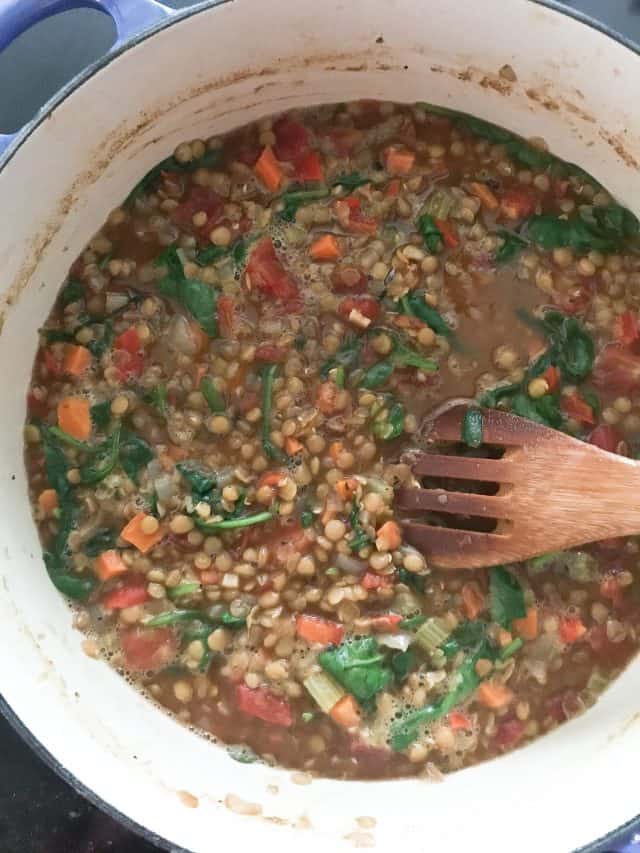 This vegetarian Lentil Soup recipe is especially great for those of you who are trying to incorporate more meatless meals into your daily diet. It's very filling and satisfying and you can even give it a little more protein and texture by adding broken pieces whole wheat spaghetti or pasta to it (whole wheat pastas are a great way to bump up protein). I love to serve it with grated parmesan cheese (freshly grated if you have it or use my favorite shredded Parmigiano Reggiano from Costco).
Are lentils healthy?
Lentils are not only a staple in an Italian kitchen, but also a vegetarian one. They are a complex carbohydrate and are high protein as well as fiber. They are also naturally gluten-free. It's no secret they are an absolute powerhouse when it comes to nutrition. If you are looking to boost your protein intake, lentils make a great choice!
More healthy lentil recipes to try:
Mediterranean Lentil Salad
Slow Cooker Lentil and Quinoa Chili
Lentil Salad with Carrots and Cilantro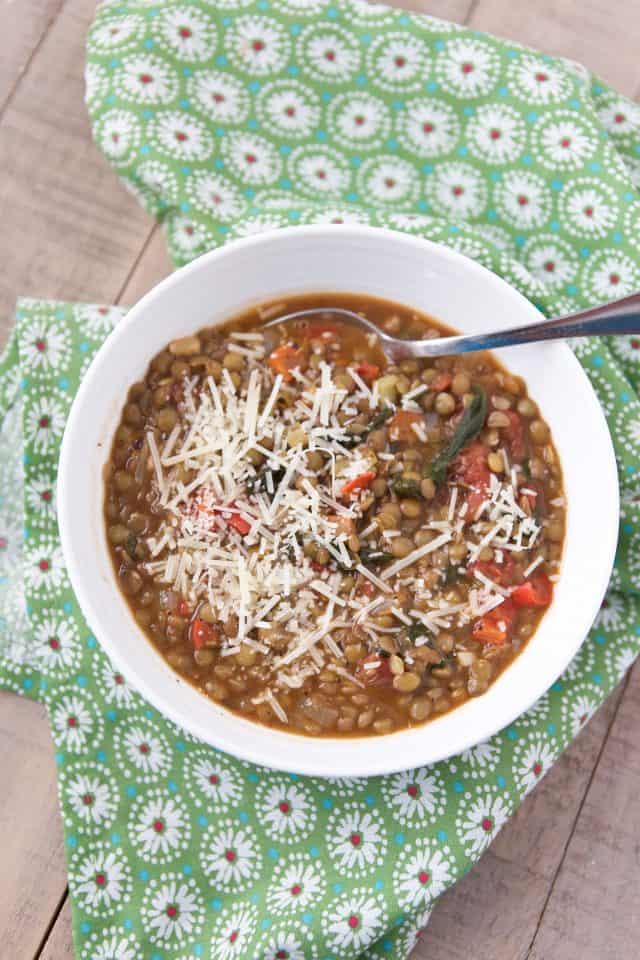 So delicious.
This Italian Lentil Soup recipe makes a lot of soup – about 15 cups of soup and about 8-10 servings, based on serving size. I like to freeze my leftover soup in 4 cup glass Pyrex containers like these (affiliate link). To defrost, set in refrigerator overnight and warm slowly in a pot over medium heat or in individual bowls in microwave. Add additional liquid if needed.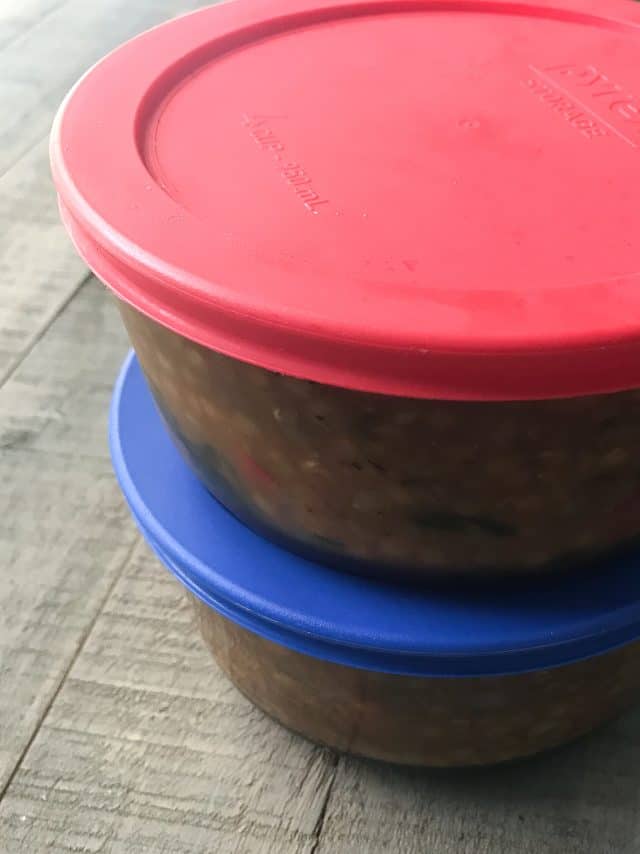 Ingredients for Italian Tomato and Lentil Soup
2 tablespoons extra virgin olive oil
3 carrots, diced
2-3 celery stalks, diced
1 large onion, diced
3-4 cloves garlic, minced
1 red bell pepper, diced
1lb dried lentils
2 15 oz cans diced Italian tomatoes, with liquid
4 cups vegetable (or chicken) stock
5 cups water
2 1/2 teaspoons Italian seasoning
4 pinches kosher salt…