Posted: 2/8/2020 | February 8th, 2020
Over the past several years, Mexico City has become a hot spot for travelers as cheap flights and a burgeoning food scene have made this an ideal destination for travelers who wish to discover its temples, museums, and restaurants while sticking to a budget.
As such, the choices of hostels have exploded — there are now over 40. They've become a lot more luxurious and offer better accommodations than before.
But they are still cheap!
Beds generally cost 229-379 MXN ($12-20 USD) per night. Plus, you'll find that many hostels offer tours, free breakfast, and common areas for meeting other travelers.
To help you decide which amazing hostel to stay at in Mexico City, here is a list of my five favorites!
 
1. Casa Pepe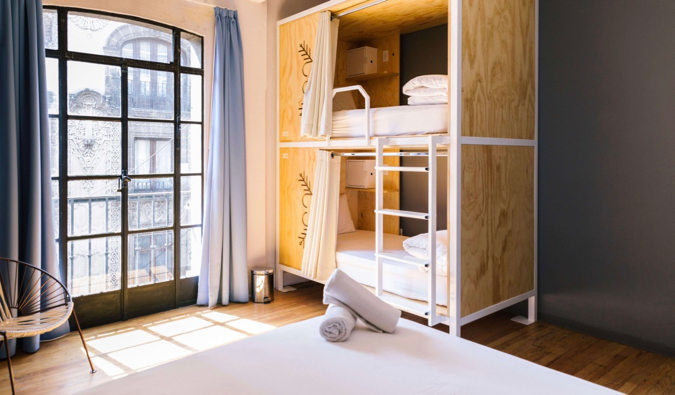 Hands-down the best hostels in the city, Casa Pepe is equal parts cultural hub and boutique hostel. It offers a plethora of activities for travelers like in-house concerts, wrestling trips, tequila tastings, traditional dishes for breakfast, and free daily walking tours in different areas of town too.
The rooms are clean and spacious and come with private lockers. The dorm beds are cubby-like and covered by a curtain, so you can have your own private space, which makes sleeping a lot easier. They also come with their own light and USB charger port. You can enjoy yoga in the morning and relax on the rooftop terrace in the evening (there's a rooftop swimming pool too!).
If you're looking for a social hostel that makes it easy to meet people, this is it! It's also located in a great part of the historic center of the city, near the Metropolitan Cathedral and the Zócalo.
Beds from 379 MXN ($20 USD), privates from 1,619 MXN ($86 USD).
—> Book your stay at Casa Pepe!
 
2. Massiosare El Hostel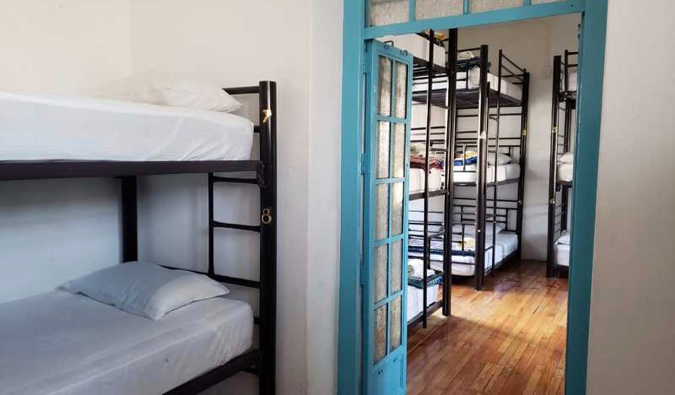 Towering over Mexico City, Massiosare El Hostel is located in the penthouse of a beautiful historic building. There's no elevator up to the hostel (which is on the 4th floor), though, which can be tiring, but it more than compensates with cozy dorm rooms and a super chill rooftop. The views from the roof are incredible, and it's a fun place to relax at night and listen to music with other travelers.
There are two kitchens (one for vegetarians and one for meat eaters) as well as a free breakfast every morning as well. It's another great social hostel, and it's super easy to meet people here. Just make sure to bring earplugs since it's an old building and sounds tend to carry.
Beds from 240 MXN ($12 USD), privates…