Posted: 4/30/2020
It takes a village to keep this website going. From tech and coding to design to fixing bugs to getting readers their books when downloads fail to scheduling social media or running the forums, I have a lot of help. I simply couldn't run the website, write, travel, eat, sleep, or anything in between if I didn't have the support and help of an amazing group of people.
It's not just me writing and posting about my travels. I have a big group of full-time staff helping juggle everything.
I've realized a lot of you don't know that so, today, I want to introduce the team to you.
So, without further ado, here they are:
 
Erica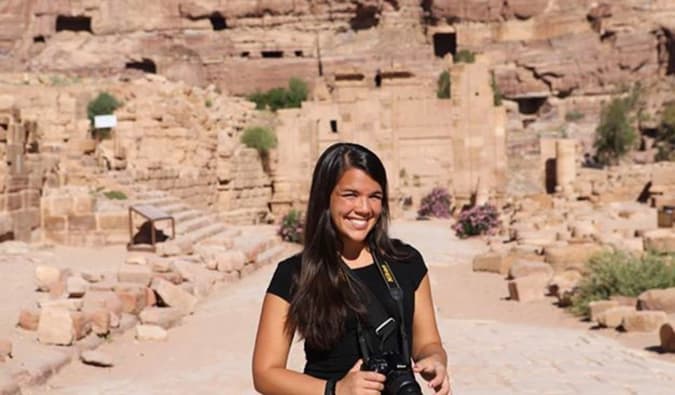 Erica has been working for me for almost six and a half years and is the events director of The Nomadic Network, our travel community. She keeps this community thriving. In her own words:
I grew up in Connecticut and went to school in Virginia. During a quarter-life crisis at age 21, I chose to finish my last year of college on an adventure in Qatar! From that moment on, my life revolved around traveling cheaply with the money I earned from waitressing. That budget got me to teach English in Isaan, Thailand, and South Korea; farm on St. Vincent and the Grenadines in the Caribbean and Costa Rica; and volunteer in rural Zambia. At age 26, I returned home to Connecticut, determined to get a job in travel. Soon after, I met Nomadic Matt at a travel meet-up in NYC, and the rest is history.
I whole-heartedly believe that traveling makes friends of strangers, and the more friends there are in the world, the more peace there is in the world.
13 Facts about Me
At 15, I helped build a schoolhouse in Nicaragua.
1. I cooked an American Thanksgiving feast for my Thai co-English teachers in Thailand where barely any of the mashed potatoes, carrots and peas were eaten so my host-grandmother fed in to the monks for the following week unbeknownst to me.
I've cut off my hair and donated it to Locks of Love, twice!
I once hunted for possums on the island of St. Vincent with a bunch of Rastafarians. We caught four and made soup. I was a vegetarian at the time.
In Costa Rica, I stayed at in a sustainable living community called Rancho Mastatal, where I learned how to farm yuca, make beer out of turmeric, and build a house out of cob.
I spent 11 days on a coconut water only fast at a yoga retreat in Cambodia, twice
I taught English in South Korea for 14 months and was able to easily save enough money for 21 months of non-stop travel. I also taught the students how to use "boo" colloquially.
This music video I made used to be one of the top hits when you searched for St. Vincent and the Grenadines.
In Zambia, my friend and I were given a live chicken as a present. We were vegetarians, so we traded it for a pair of second-hand jeans in the town's market.
I got 19 people (the students and teachers on a FLYTE trip) into an airport lounge in Ecuador for free. I think that's a travel hacking record!
My college education was entirely free. How? I got a ton of tiny scholarships (I applied for everyone I could get my hands on) that added up, being a Residential Assistant in the dorms, and studying in Qatar actually saved me money (in the most expensive country in the world).
In Korea, I dated a guy who spoke no English and we basically communicated through drawing pictures and reciting American rap lyrics.
Last summer, I took a trip to Tunisia with some friends. I wish I could have stayed longer – what a cool country!
Chris O.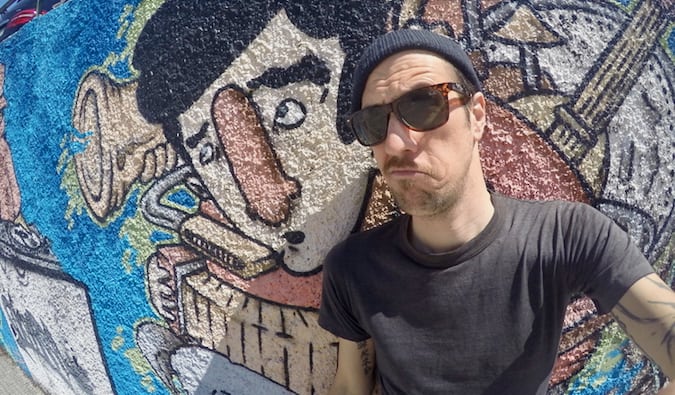 Chris joined the team as the part-time manager of the forums back in 2015. Since then, he's transitioned to full-time and has branched out into the Superstar Blogging program and helps me with all of our various admin tasks. In his own words:
I grew up in a small town in Ontario, Canada, and spent my formative years listening to punk rock, reading Star Wars novels, and generally getting up to no good. After ditching my lifelong plan to be a lawyer, I decided to give travel a try. I headed to